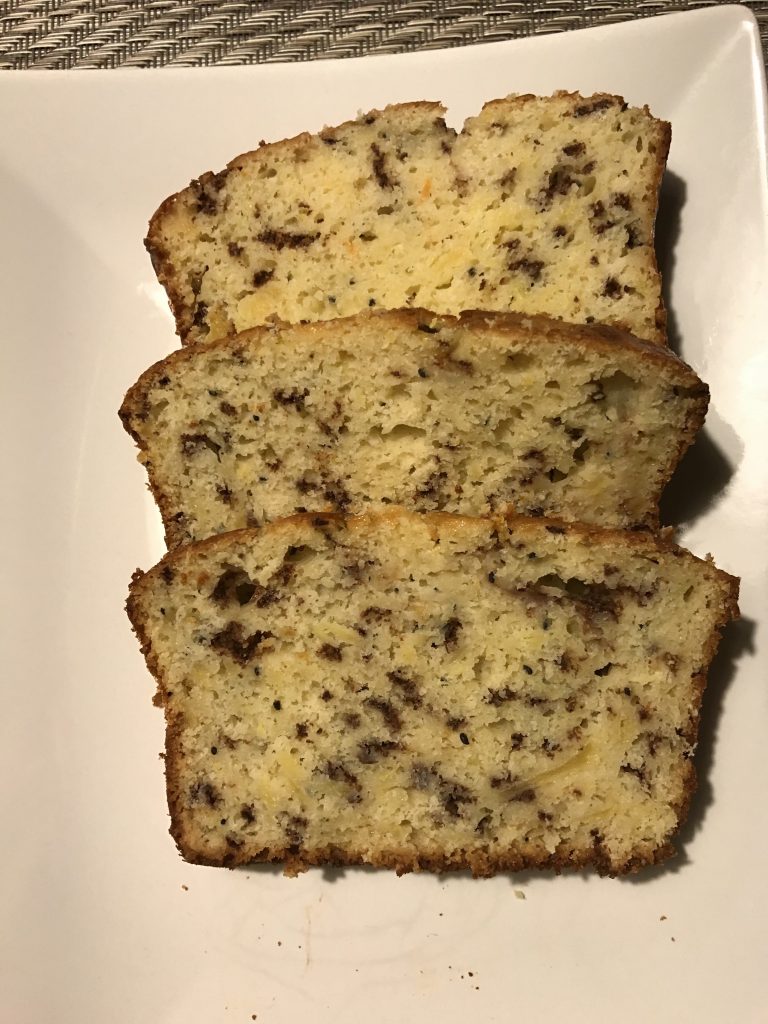 This cake is a great dessert with lemon flavor. It is moist and really easy to make. I have chosen to mash my fruits mixture (or purée) because my children don't like big chunks of fruits in the cake. This is a great cake for picky eaters who don't consume fruits regularly.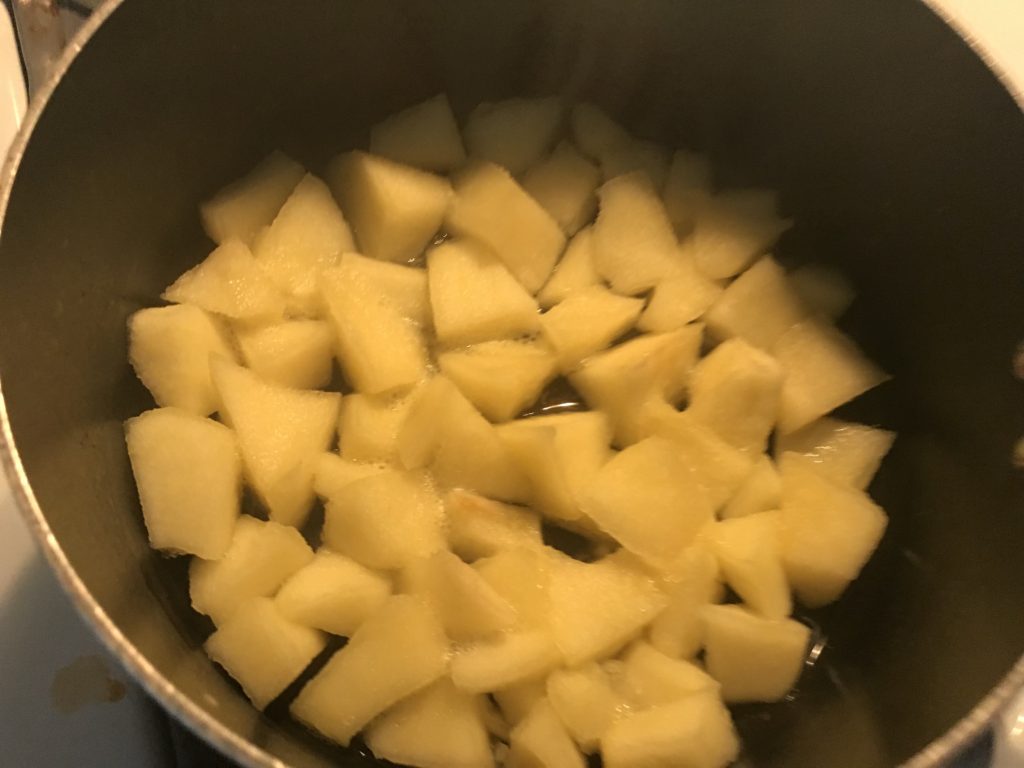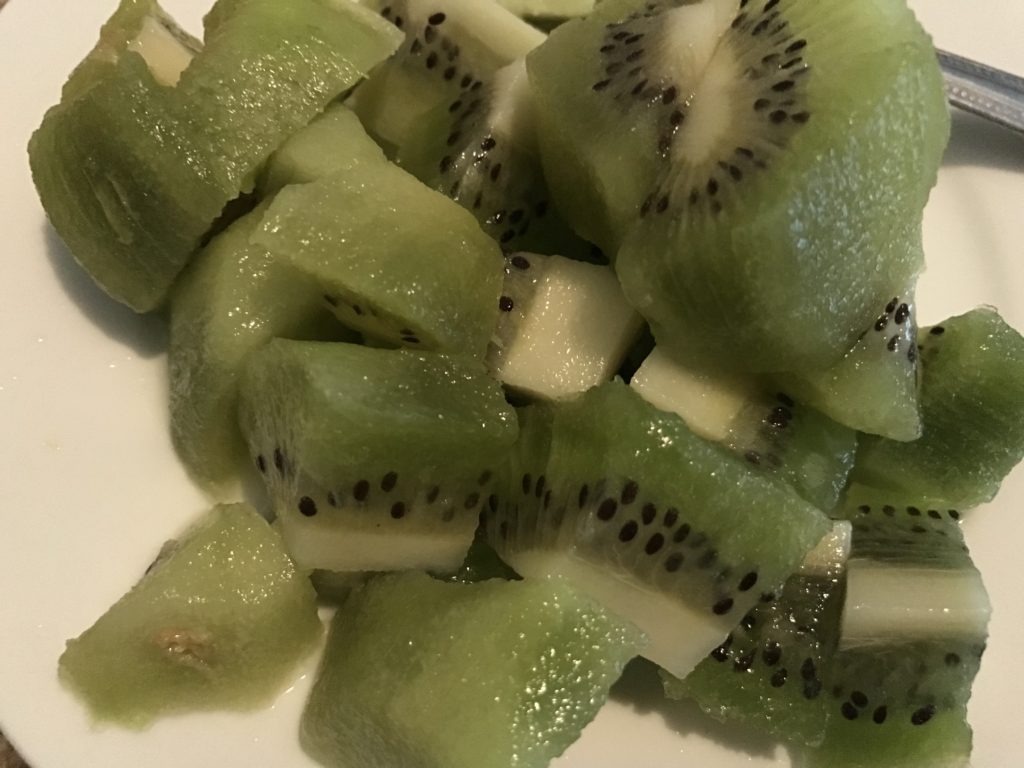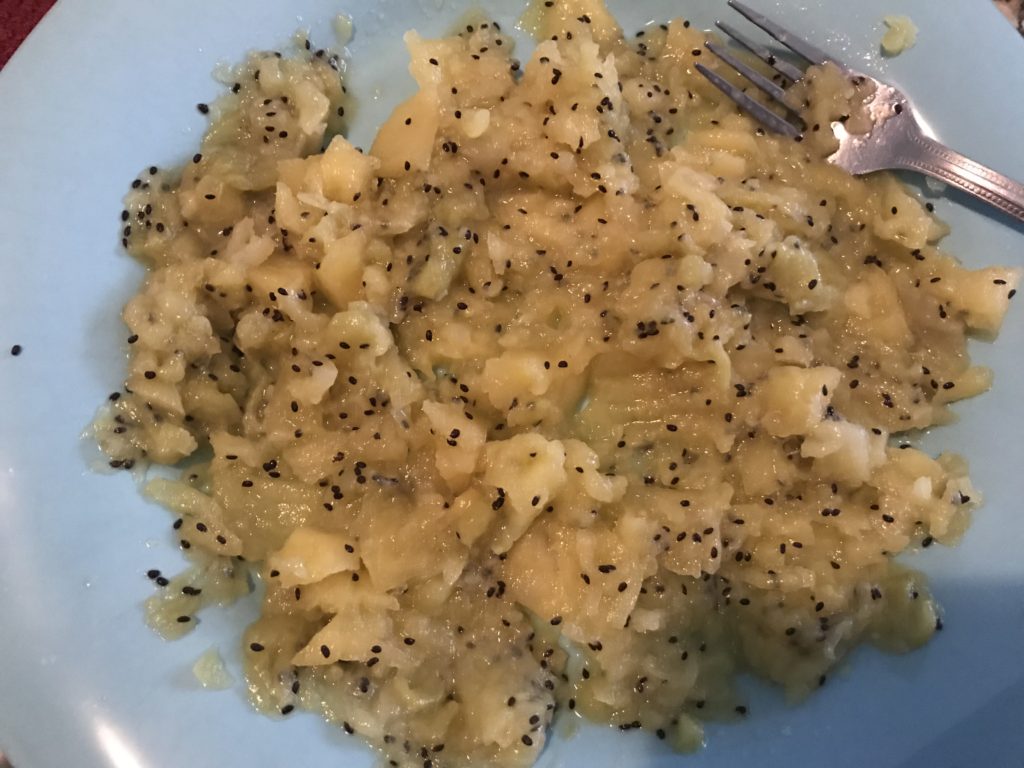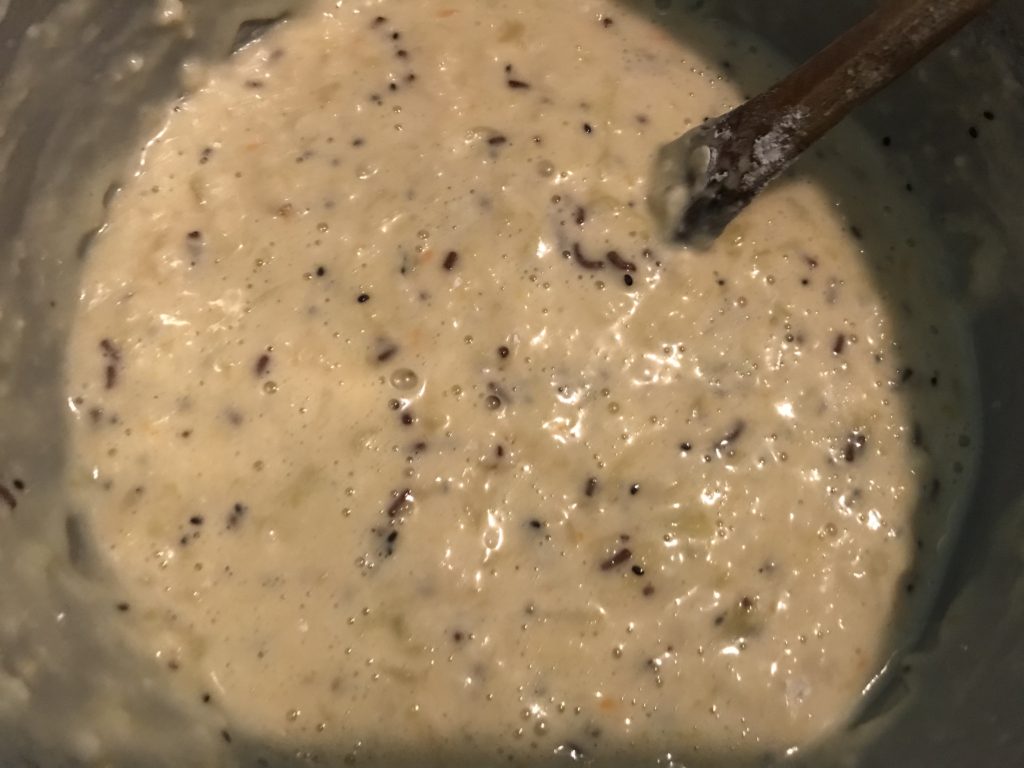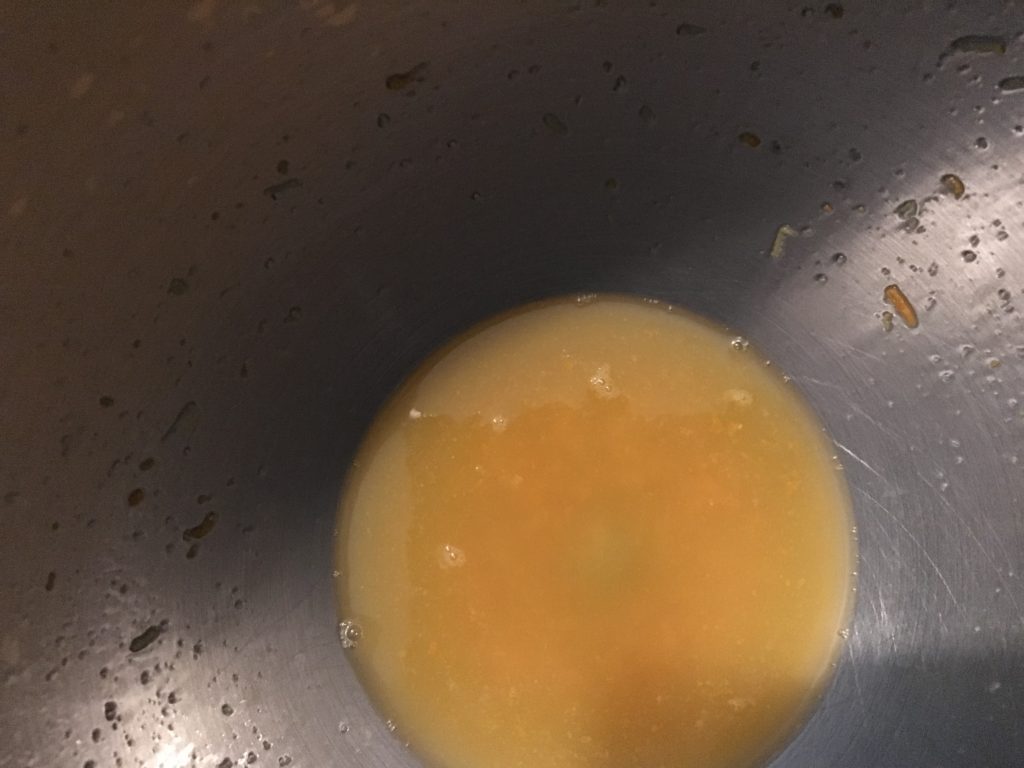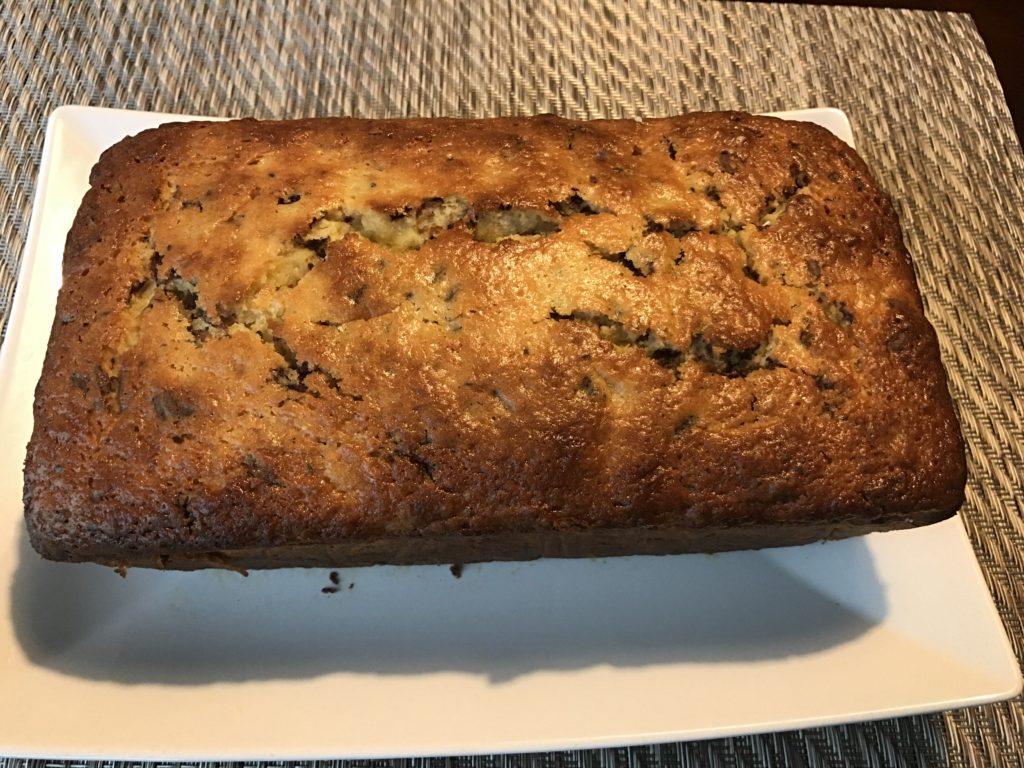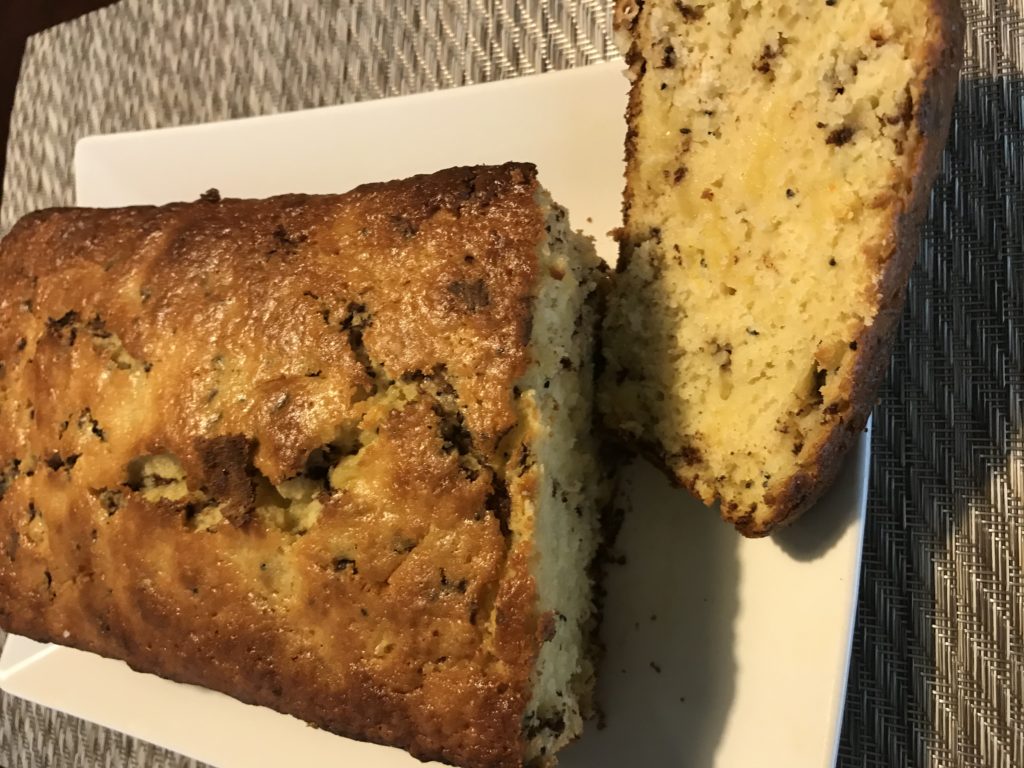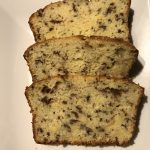 Cook Time
1
hour
15
minutes
Total Time
1
hour
25
minutes
Ingredients
1 big apple or 2 medium ones

2 kiwis

Zest and juice of 1 orange

Zest and juice of 2 lemons

1 tbsp honey

1 cup granulated sugar

¼ cup chocolate sprinkles

½ cup vegetable or canola oil

½ cup milk (any type)

2 cups all purpose flour

2 tsp baking powder

½ tsp salt

4 eggs

Water

1 tbsp butter at room temperature to butter the pan
Instructions
First of all, peel the apple and cut it small.

Put the cut apple in a saucepan and add water to cover it.

Place the saucepan over medium heat and cook for about 10 to 15 minutes until the apple is soft.

Add the peeled and cut kiwis along with the tablespoon of honey. Let cook for 2 more minutes. The water should be absorbed completely. Let cool.

Mash (or purée if you like) the apple kiwi mixture if you don't like big chunks of fruits in your cake (you can simply use a folk to do that).

Preheat oven to 350°F.

In a bowl, mix the flour, baking powder and salt. Set aside.

In a bowl of a stand mixer whisk the eggs and sugar until fluffy (you can use a wooden spoon if you don't have a stand mixer).

Add the mashed or puréed fruits (apple kiwi) and whisk for 2 to 3 minutes.

Add the oil slowly while constantly whisking, then add the milk and whisk more.

Add the juices and zests of the orange and lemons.

Add the chocolate sprinkles and whisk for 2 minutes.

Pour in the flour mixture and mix well with a wooden spoon until just combined.

Slightly butter a 9"x5" loaf pan.

Pour the batter in the loaf pan.

Bake for 1 hour or until a toothpick comes out clean if inserted in the middle of the cake.

Let cool completely.
Recipe Notes
I have used ½ cup of orange lemon juice in this recipe.

I have used 1 and ¼ cups of the pureed fruits (apple and kiwis) in this recipe.

You can replace the orange with lemon.