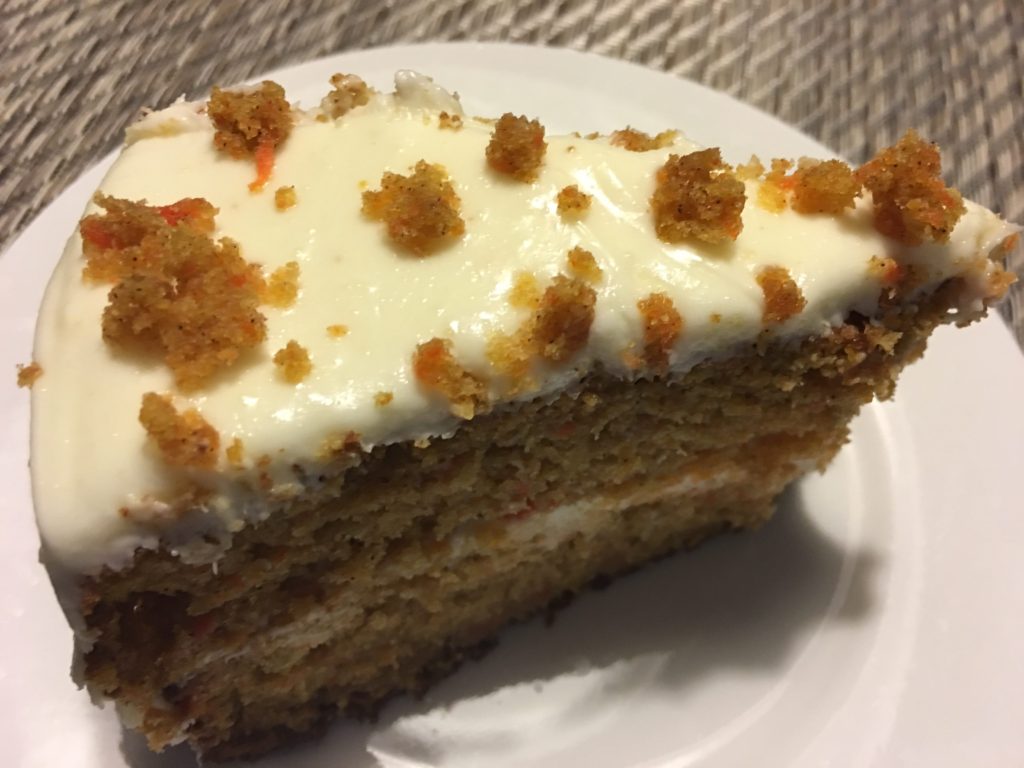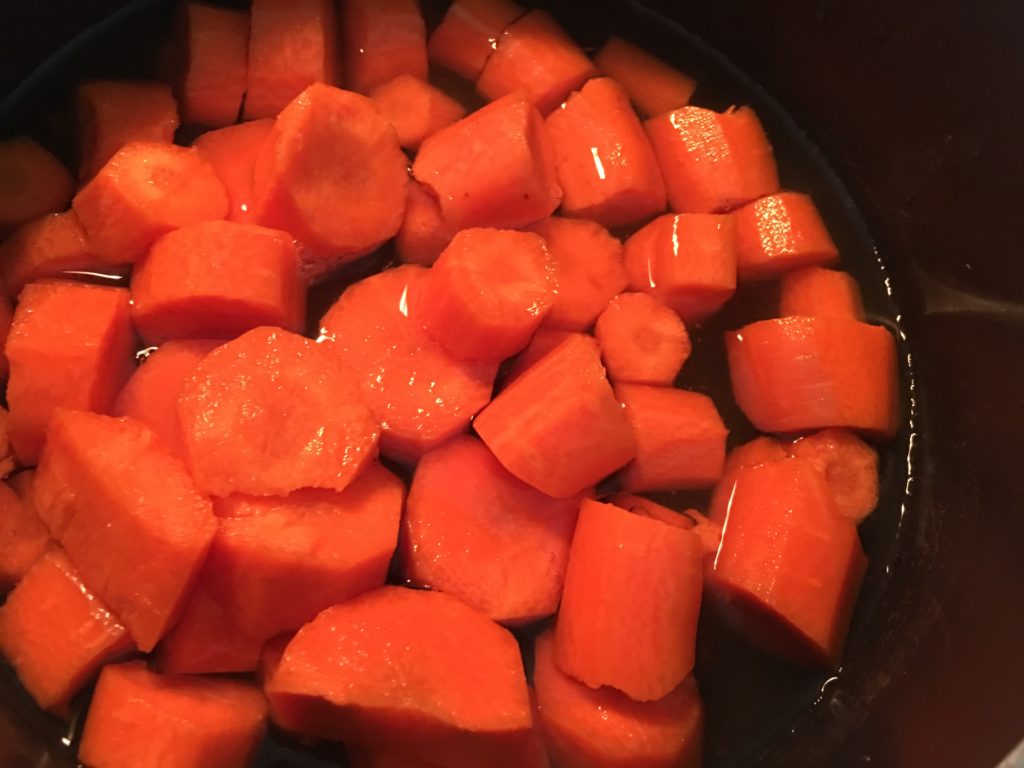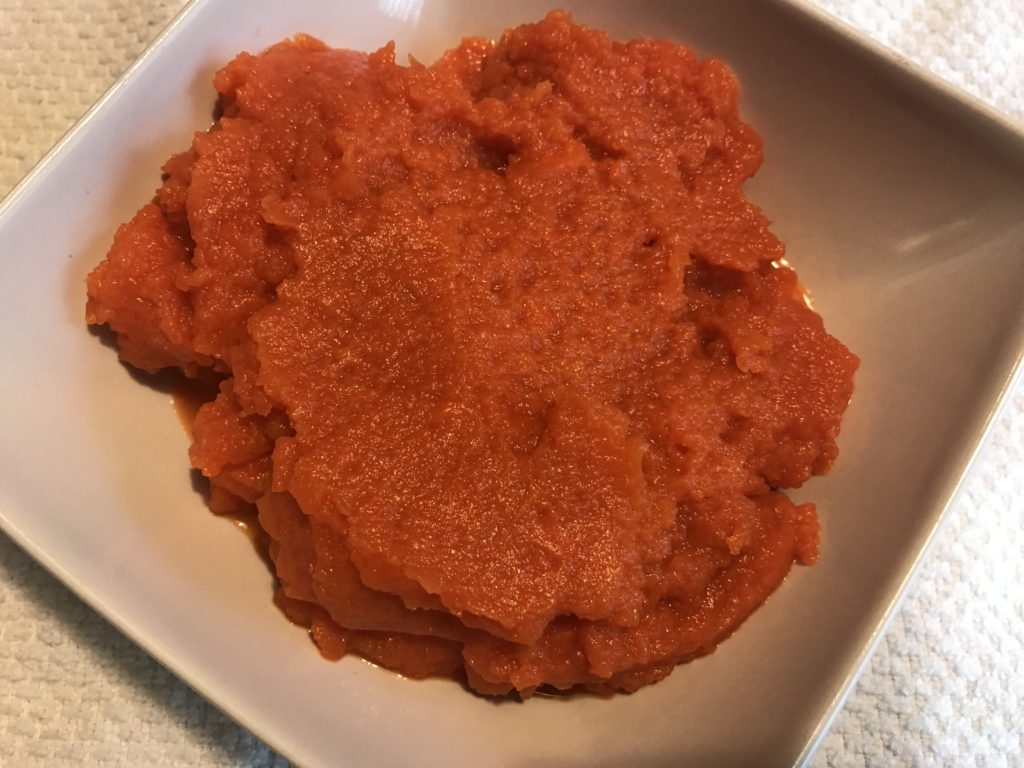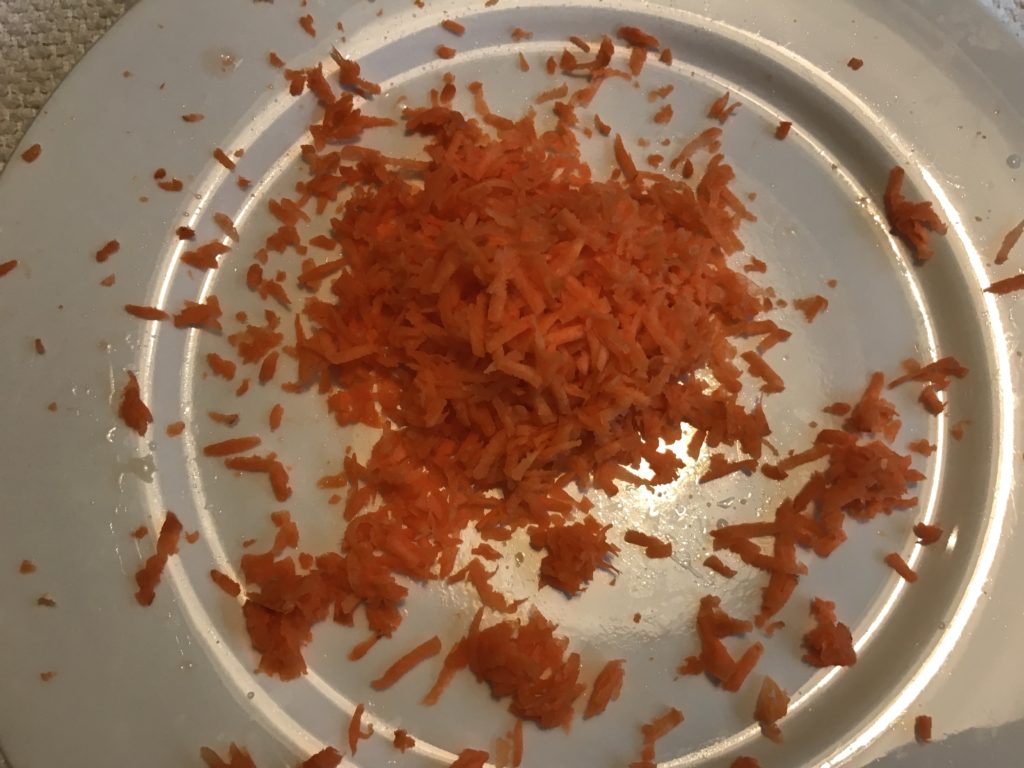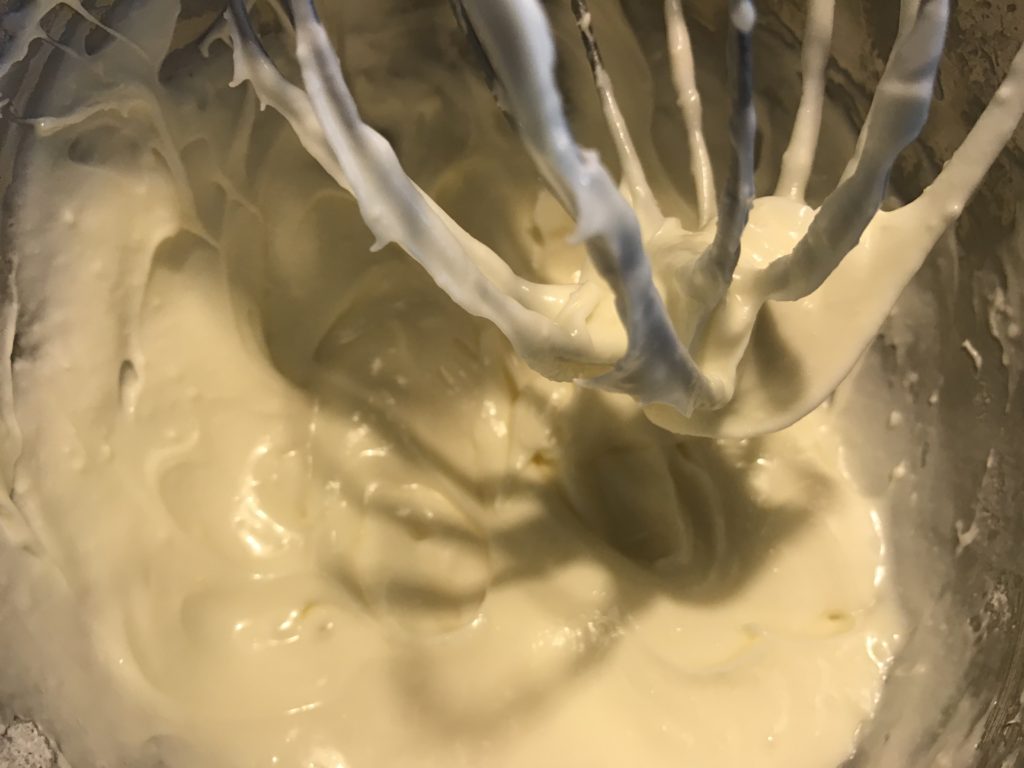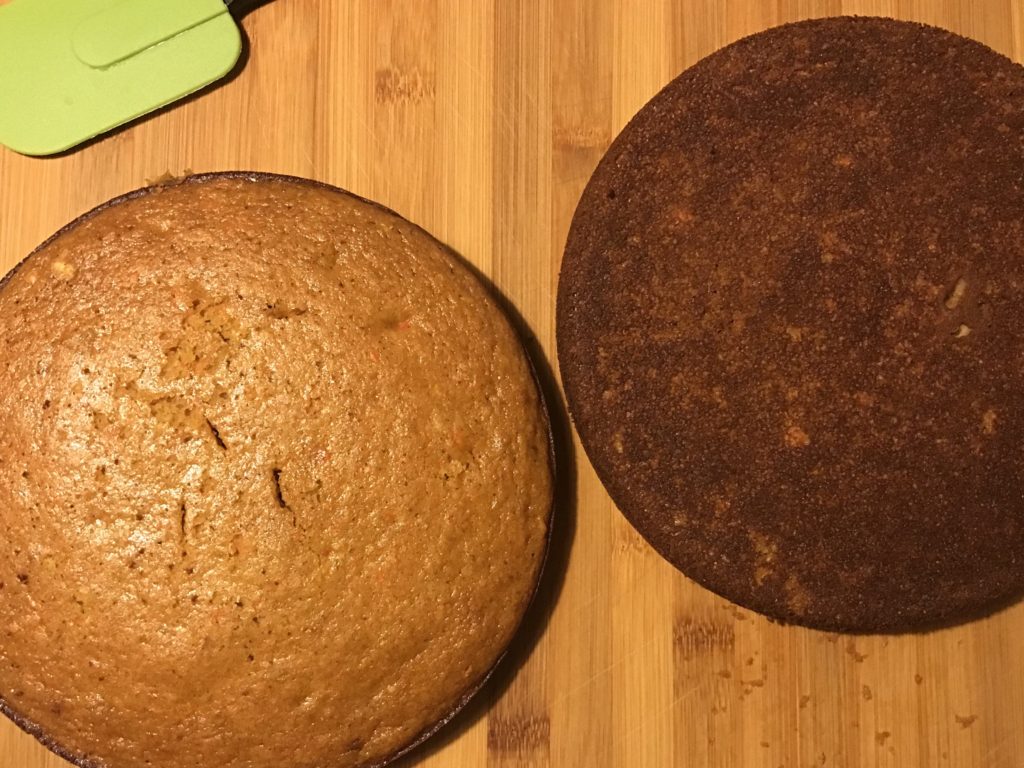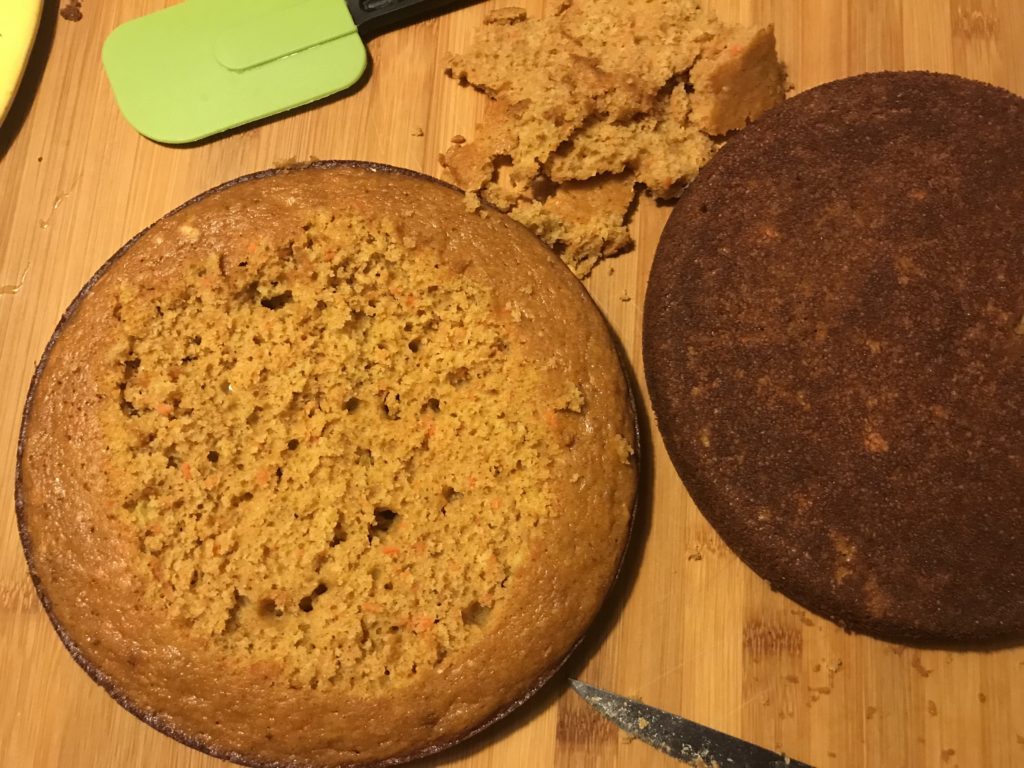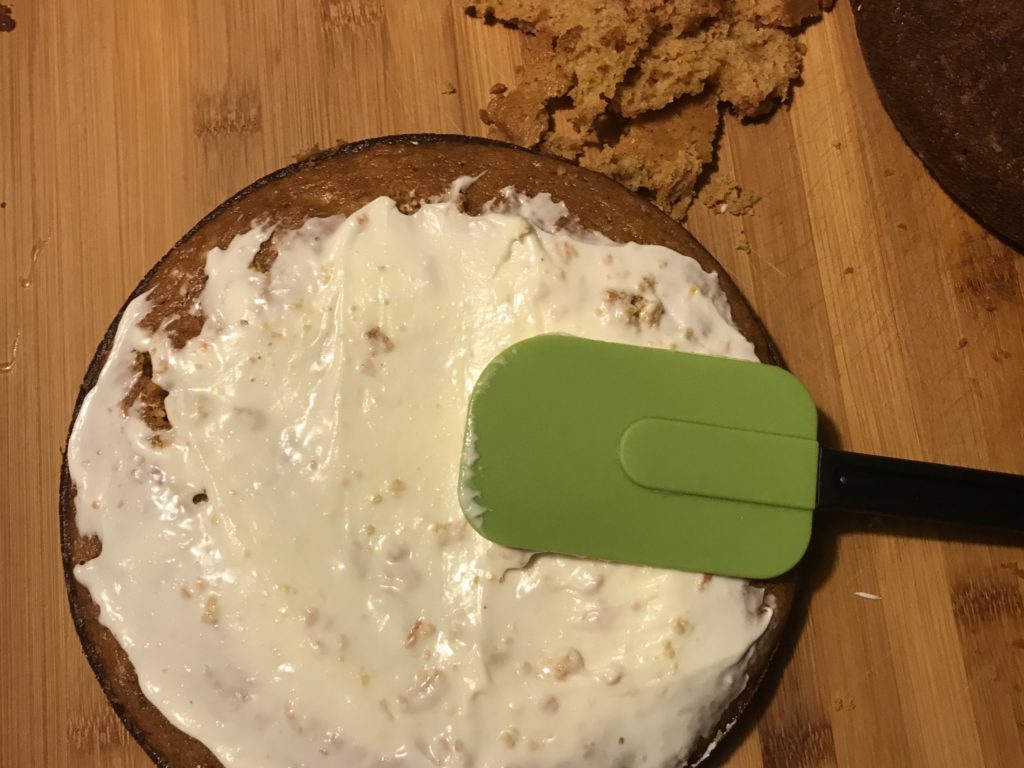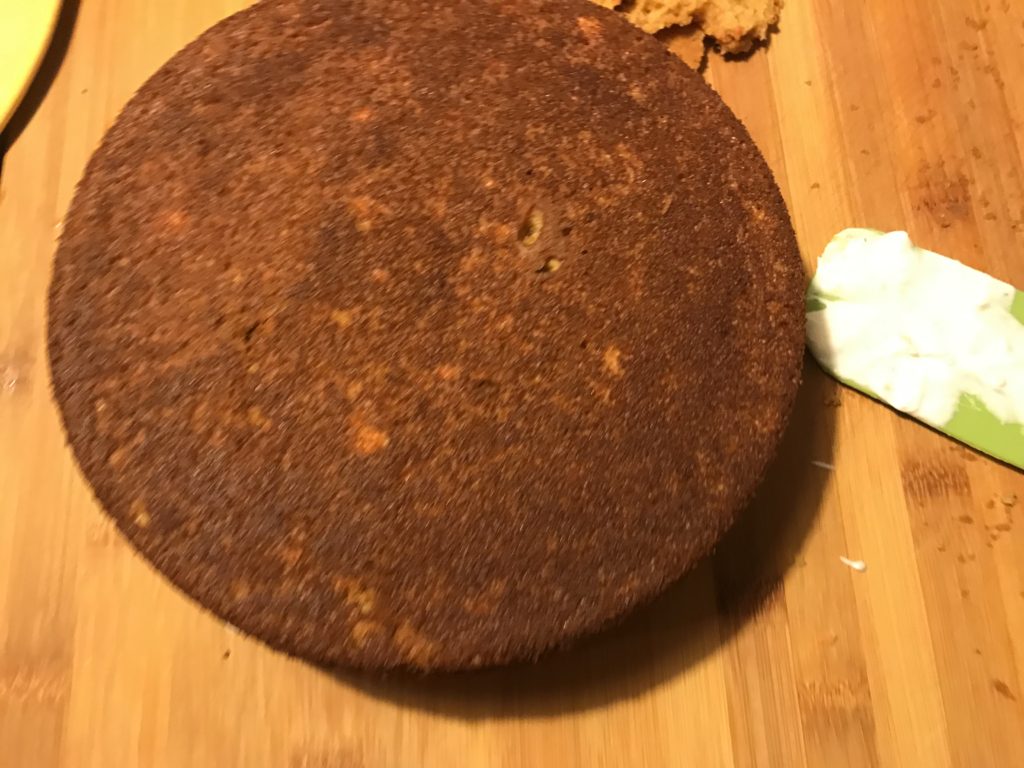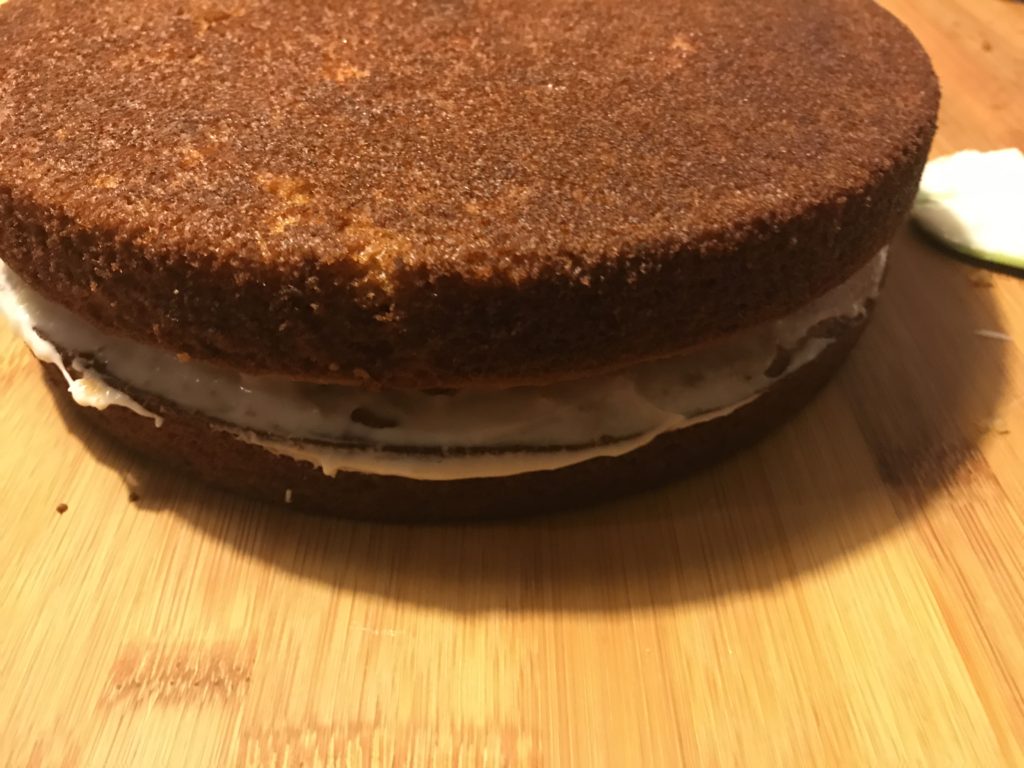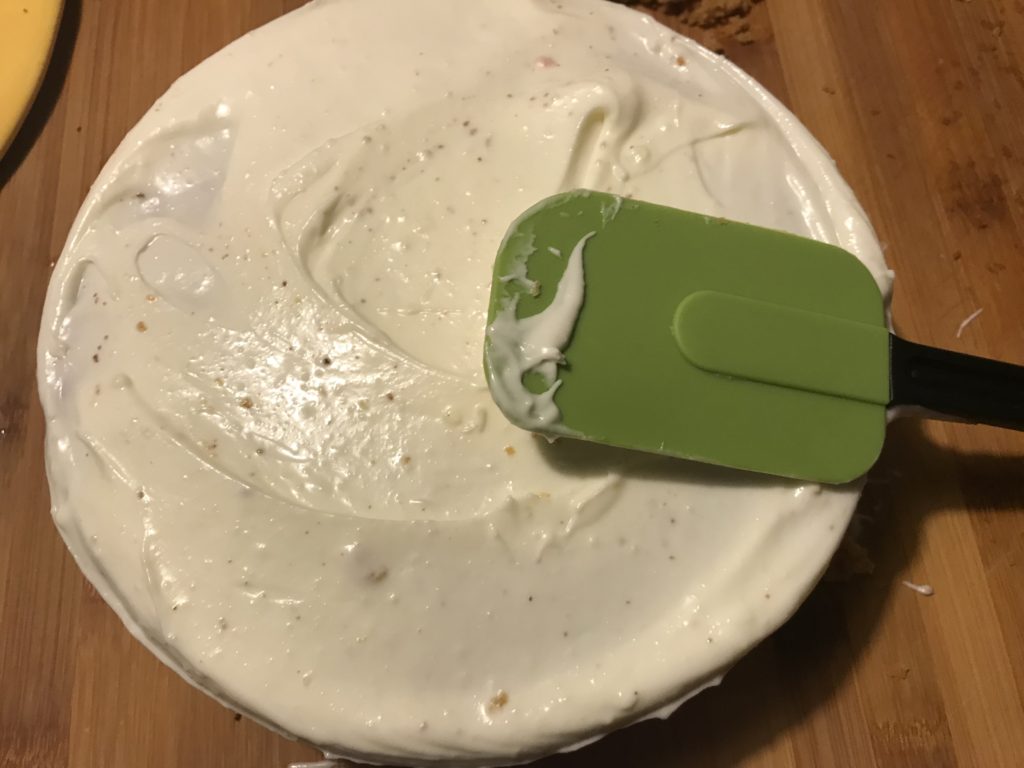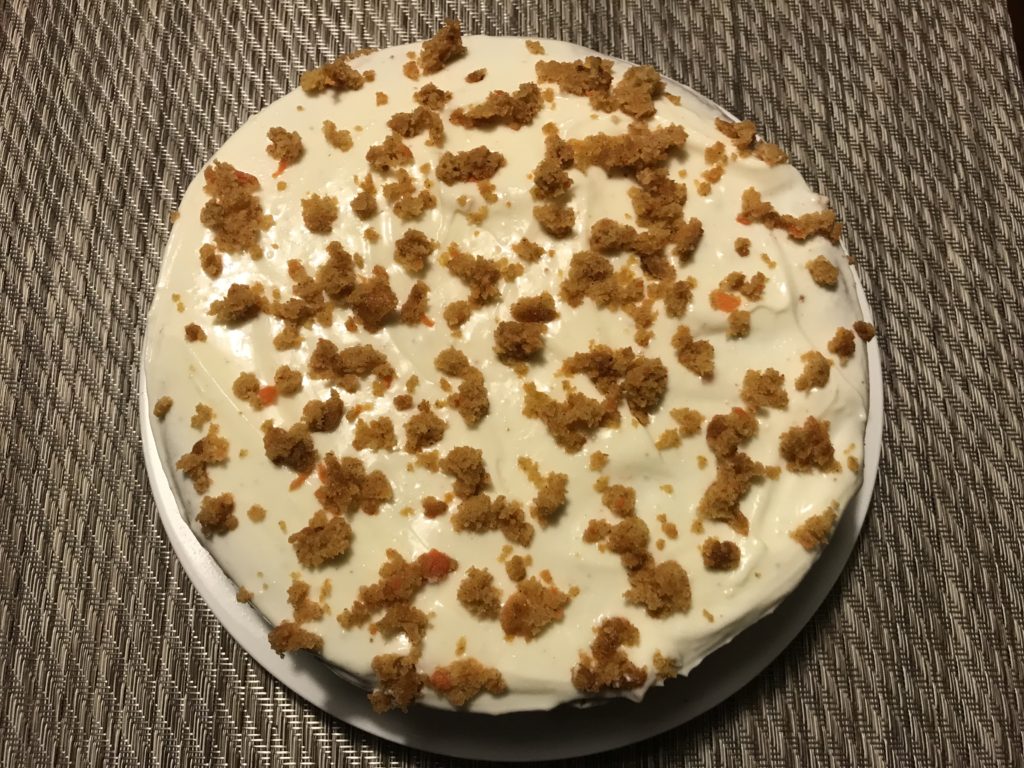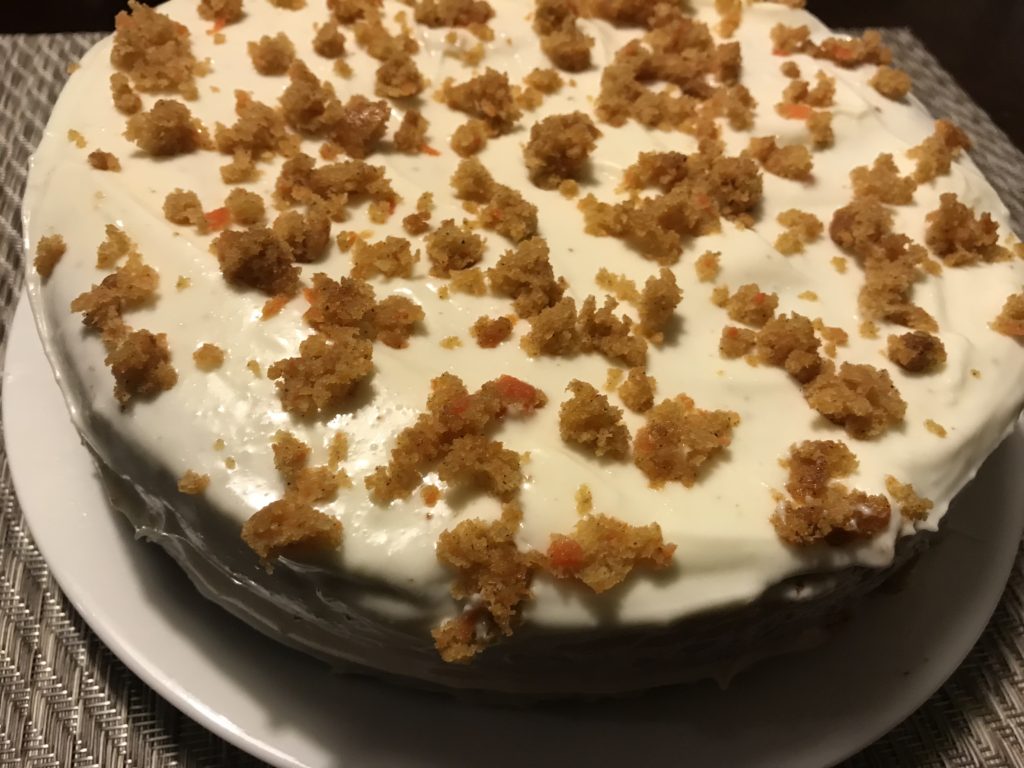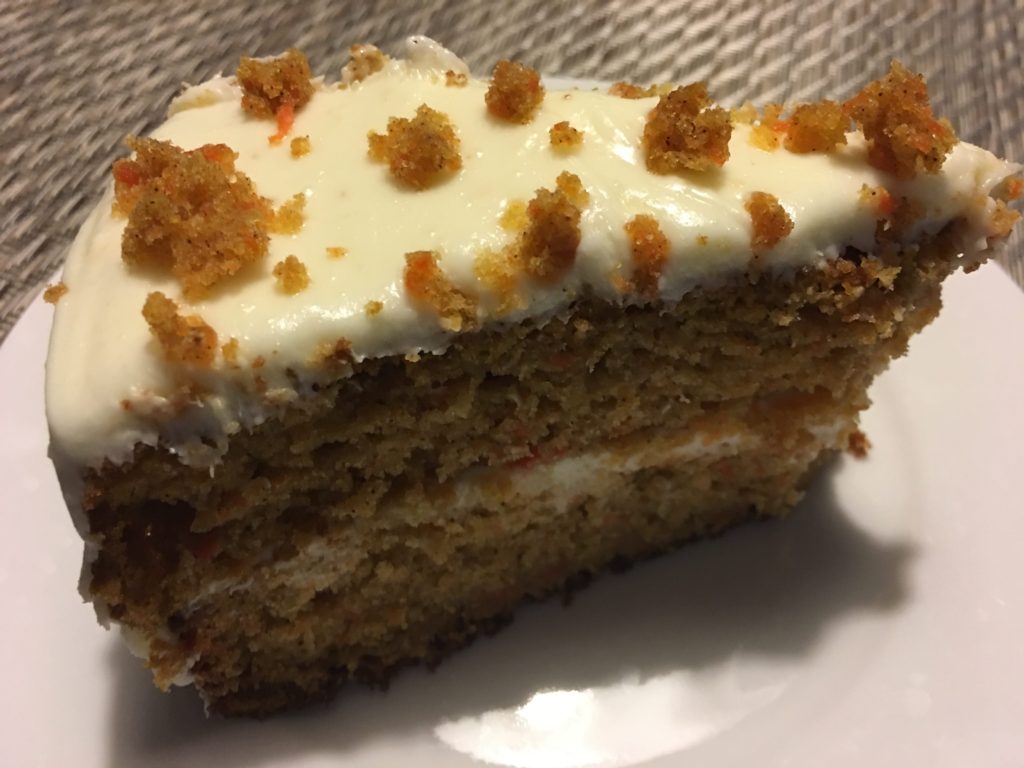 Total Time
1
hour
5
minutes
Ingredients
4 medium to big carrots

1 medium carrot grated

Zest and juice of 1 lemon

2 tbsp honey

1 cup granulated sugar

½ cup vegetable or canola oil

½ cup milk (any type)

2 cups all purpose flour

1 tsp baking powder

1 tsp baking soda

½ tsp salt

¼ tsp nutmeg

1 tsp cinnamon powder

4 eggs

2 cups water

1 tbsp unsalted butter, at room temperature to butter the pans
Cream cheese frosting
8 oz cream cheese, at room temperature

2 cups powdered sugar

1 tbsp unsalted butter, at room temperature

1 lemon juice (about 1 tbsp)
Instructions
First of all, peel the 4 carrots and cut them small.

Put the carrots pieces in a saucepan and add 2 cups of slightly salted water.

Place the saucepan over medium heat and cook for about 15 to 20 minutes or until the carrots are soft.

Add the 2 tablespoons of honey. Let cook for 2 more minutes. The water should be absorbed completely. Let cool.

Puree the carrots in a food processor until smooth. In this recipe, I obtained 2 cups carrots puree.

Preheat oven to 350°F.

In a bowl, mix the flour, baking powder, baking soda, cinnamon, nutmeg and salt. Set aside.

In a bowl of a stand mixer whisk the eggs and sugar until fluffy (you can use a wooden spoon if you don't have a stand mixer).

Add the pureed carrots (about 2 cups), the grated carrot and whisk for 2 to 3 minutes.

Add the oil slowly while constantly whisking, then add the milk and whisk more.

Add the juice and zest of the lemon.

Pour in the flour mixture and mix with a wooden spoon until just combined.

Slightly butter two 9 inches round pans.

Pour the batter in the pans.

Bake for 30 minutes or until a toothpick comes out clean if inserted in the middle of each cake.

Let cool completely and prepare the cream cheese frosting.

Put the cream cheese frosting ingredients in the bowl of a stand mixer.

Mix until smooth. Set aside.

Use a knife to cut the middle part of the cakes to make the surface even.

Take one cake and spread the cream cheese frosting all over its surface.

Crumble the cut parts of the cakes on top to avoid wasting them. Make sure to reserve a little bit of the crumbs to be used later (optional).

Place the other cake upside down. Keep the smooth part on top.

Spread the cream cheese frosting on top and all around the sides of the cakes.

Sprinkle few cake crumbs on top to hide any imperfection of the cake (optional).

Enjoy.