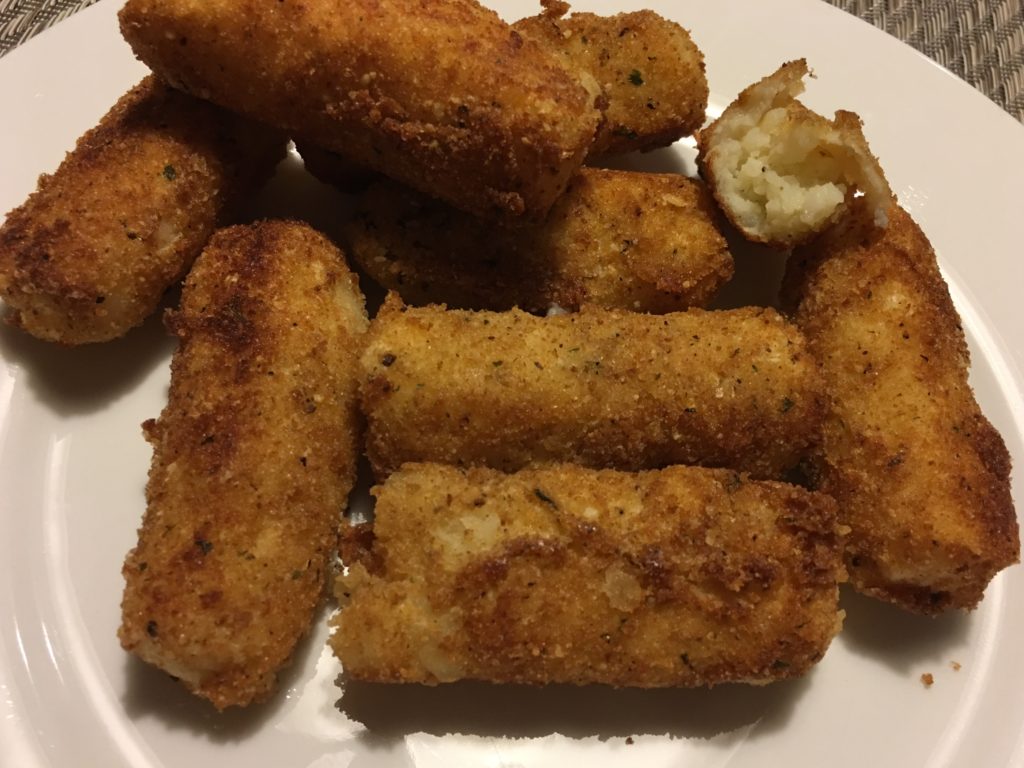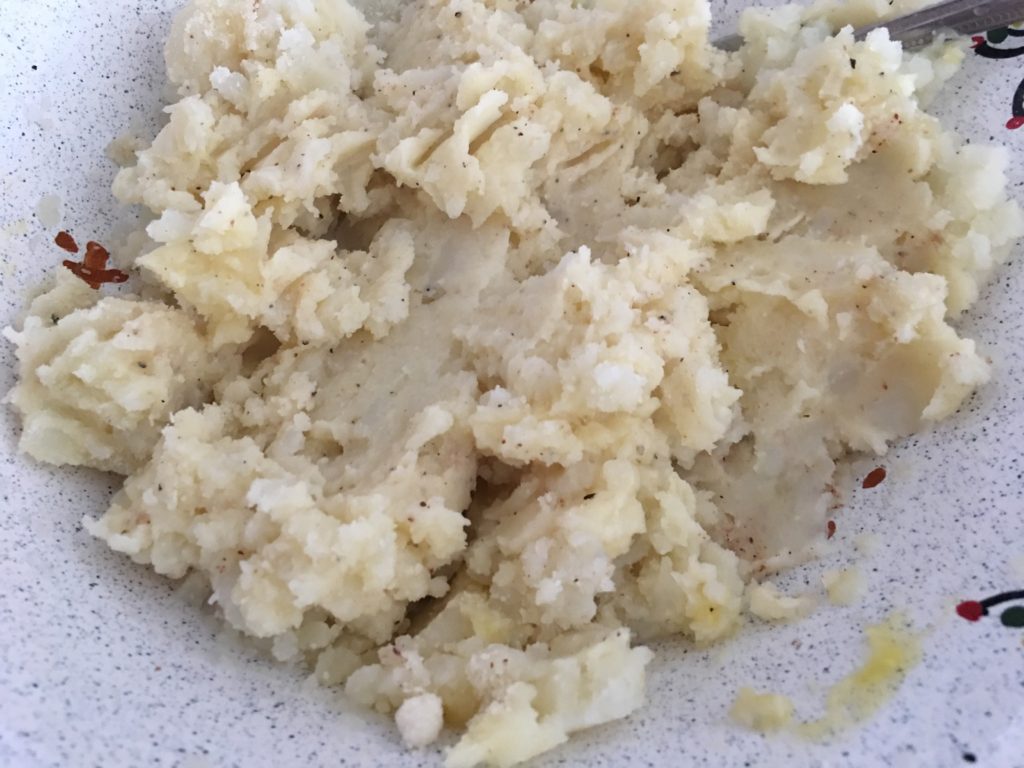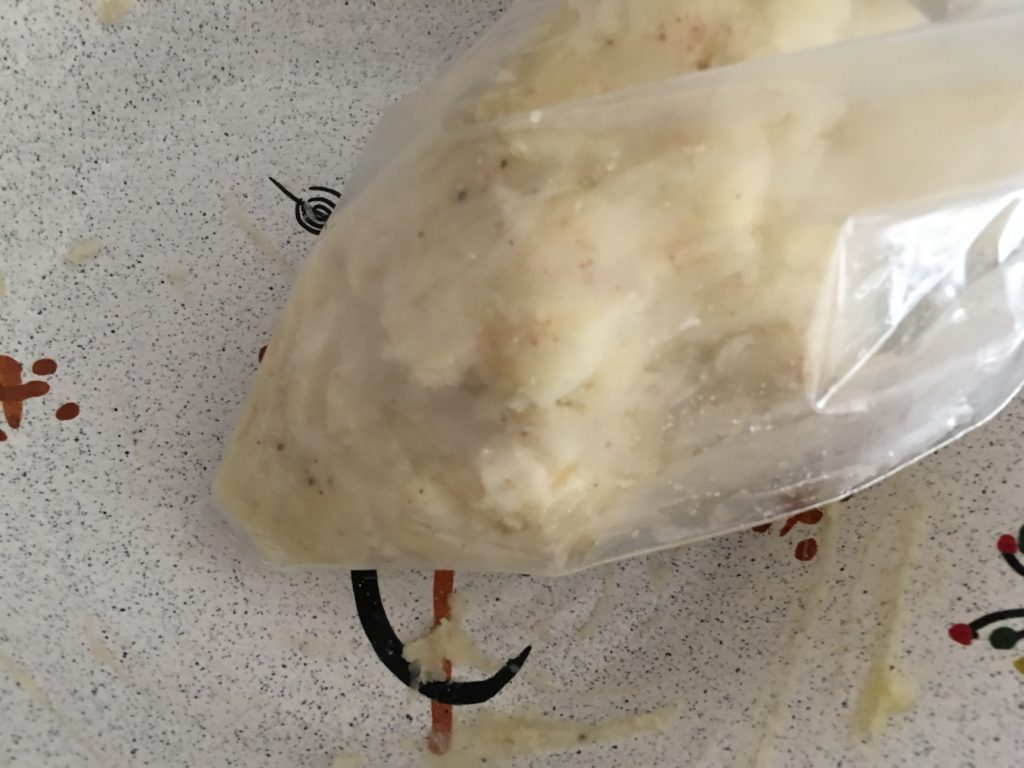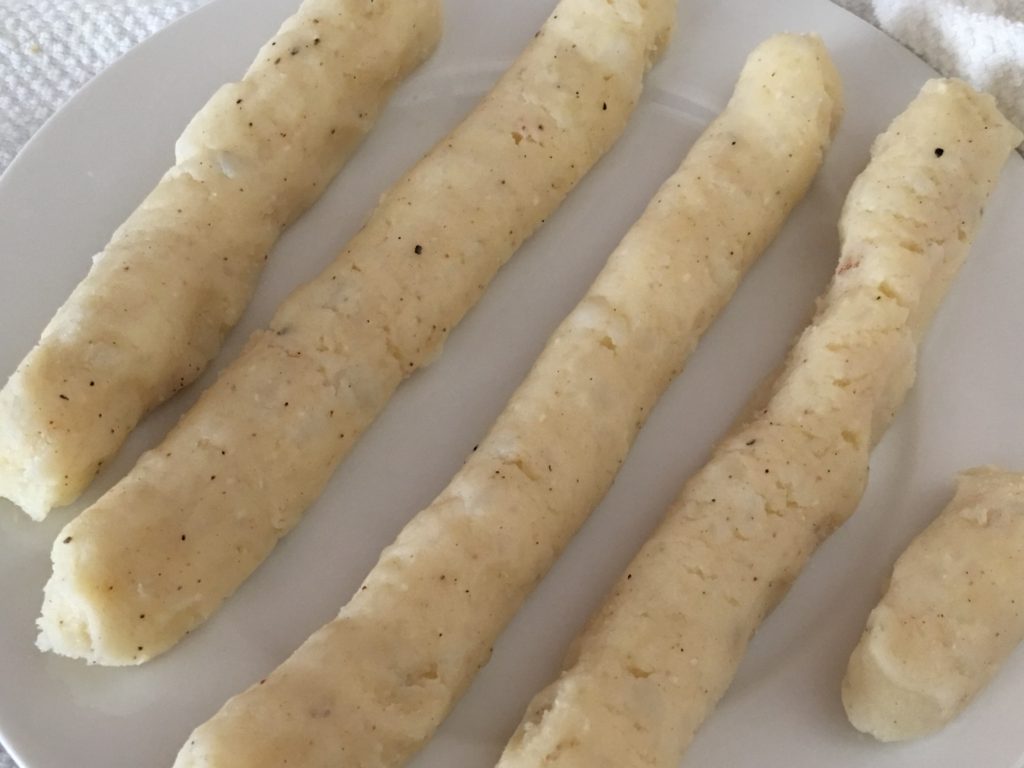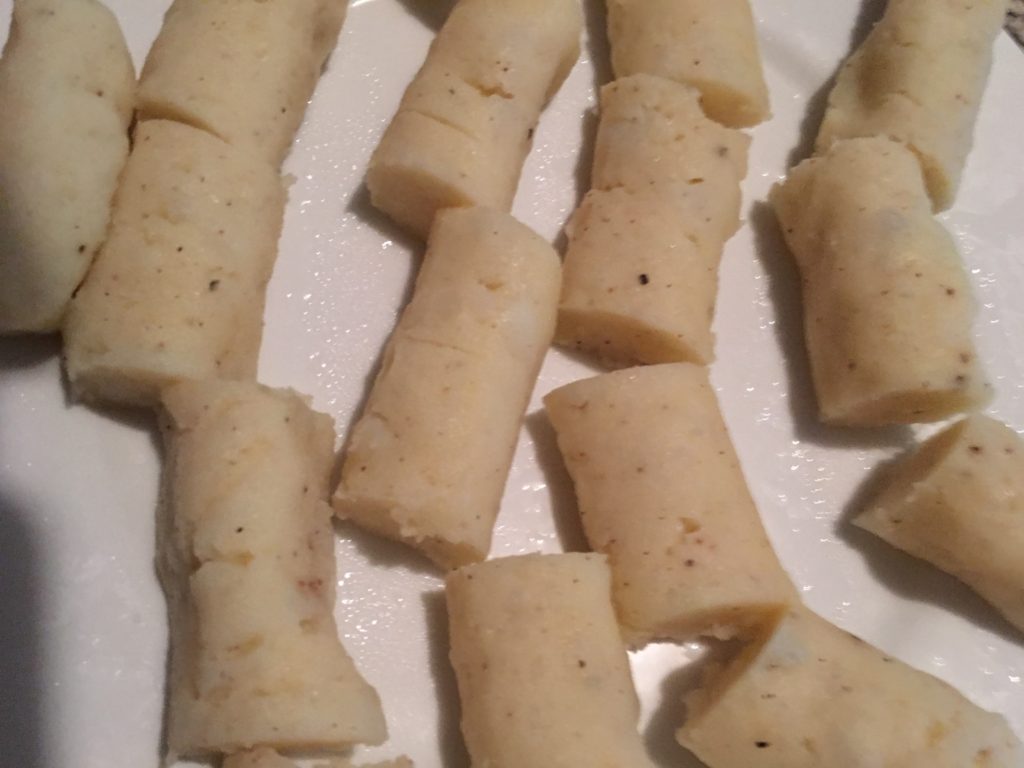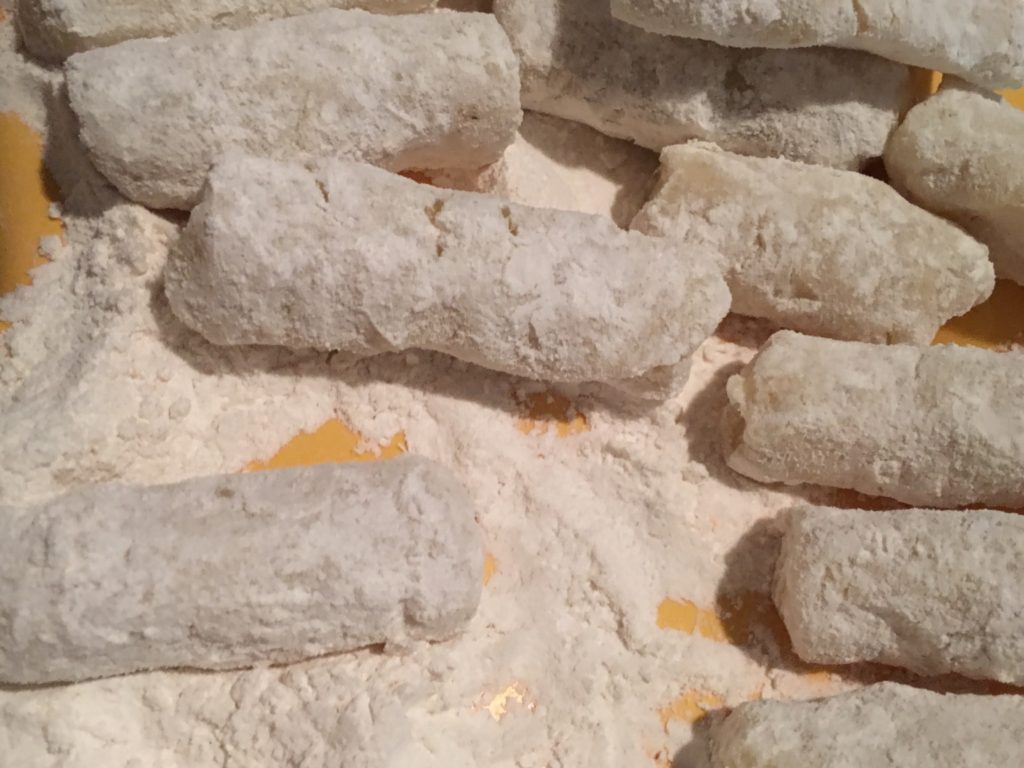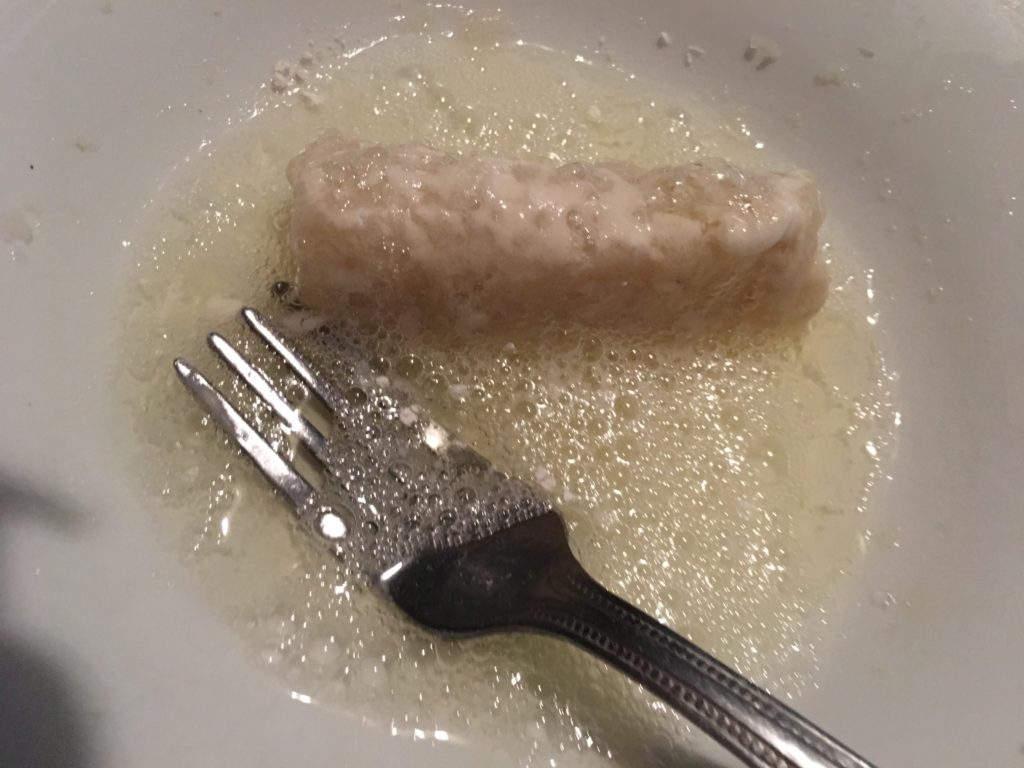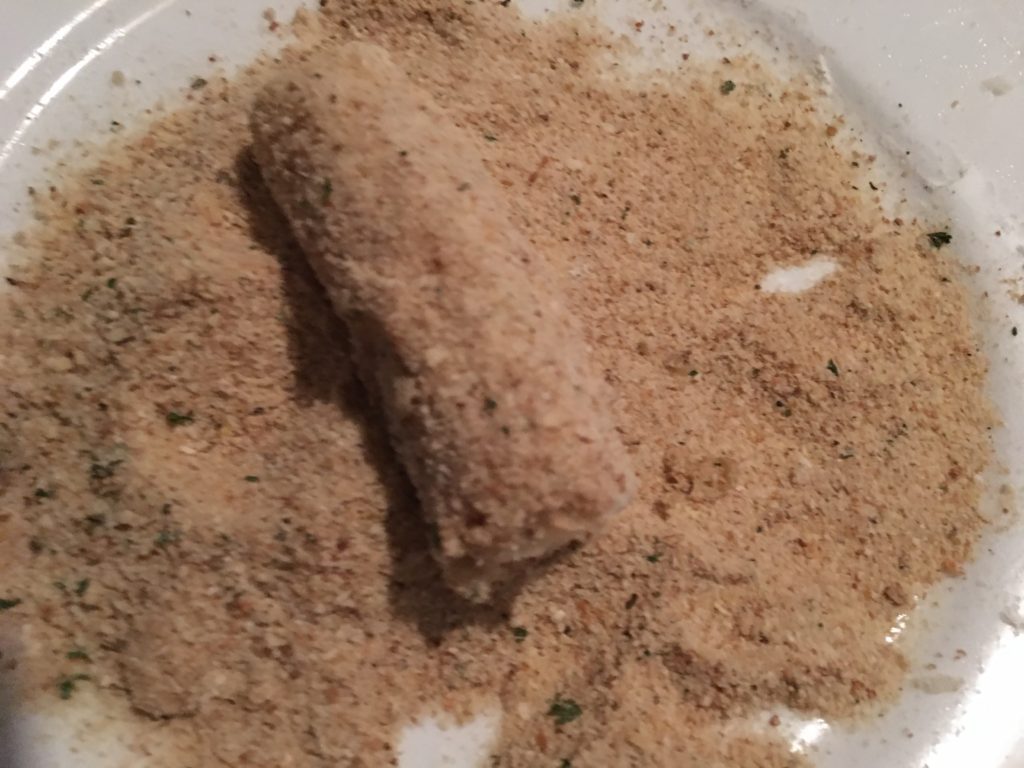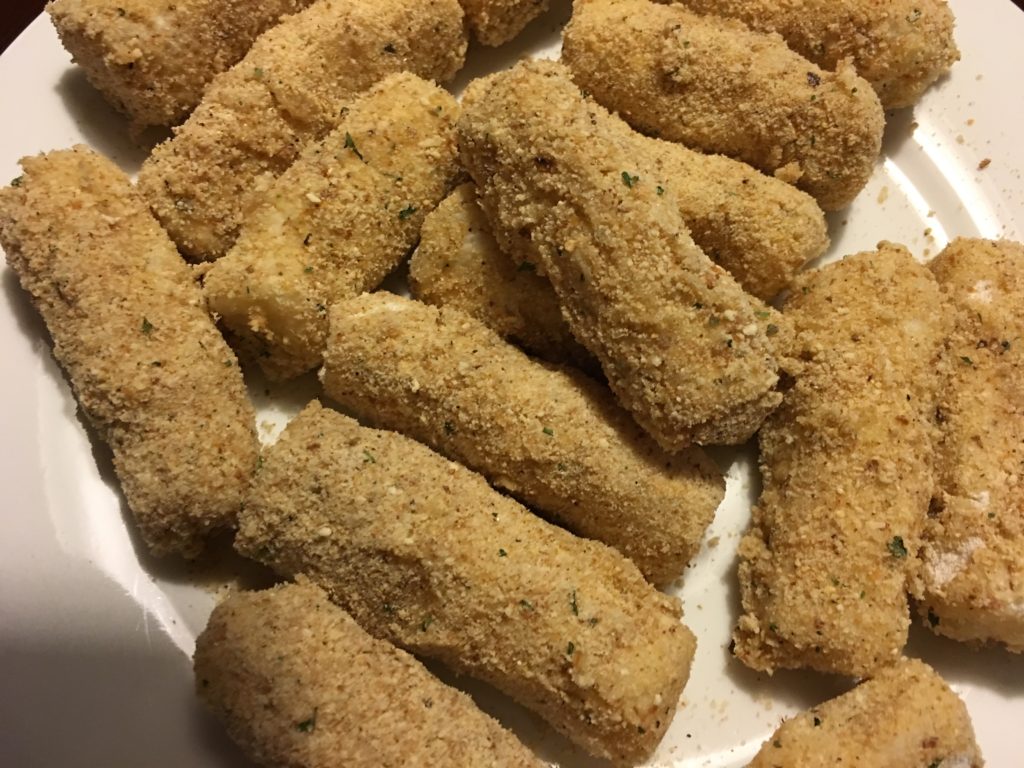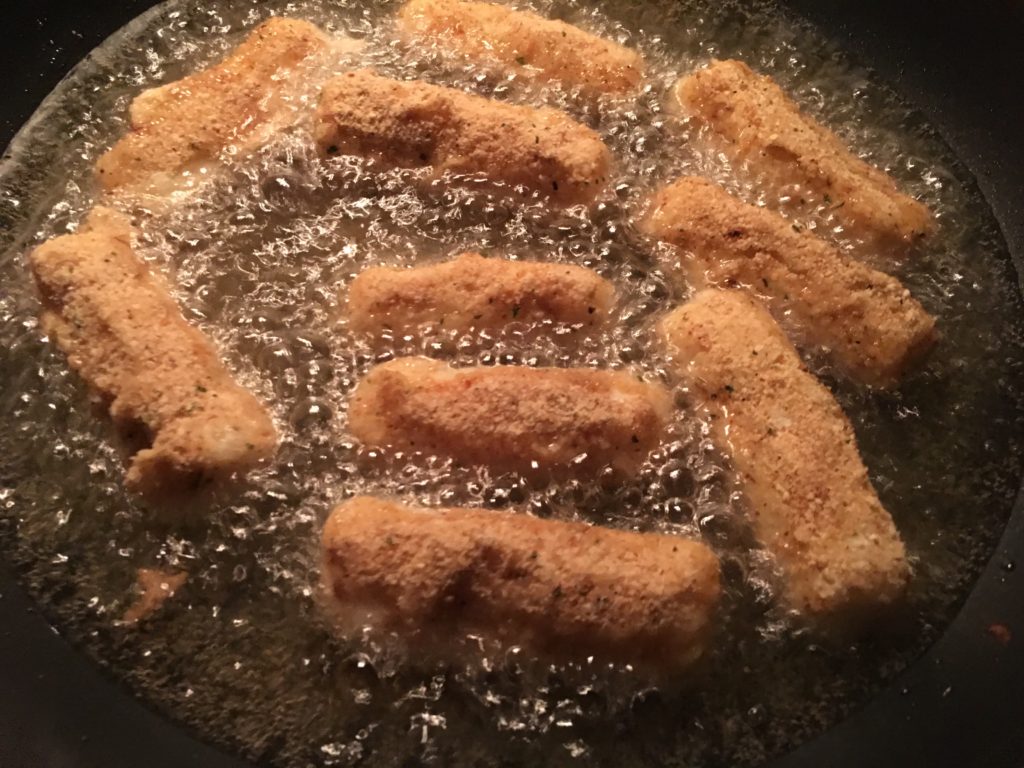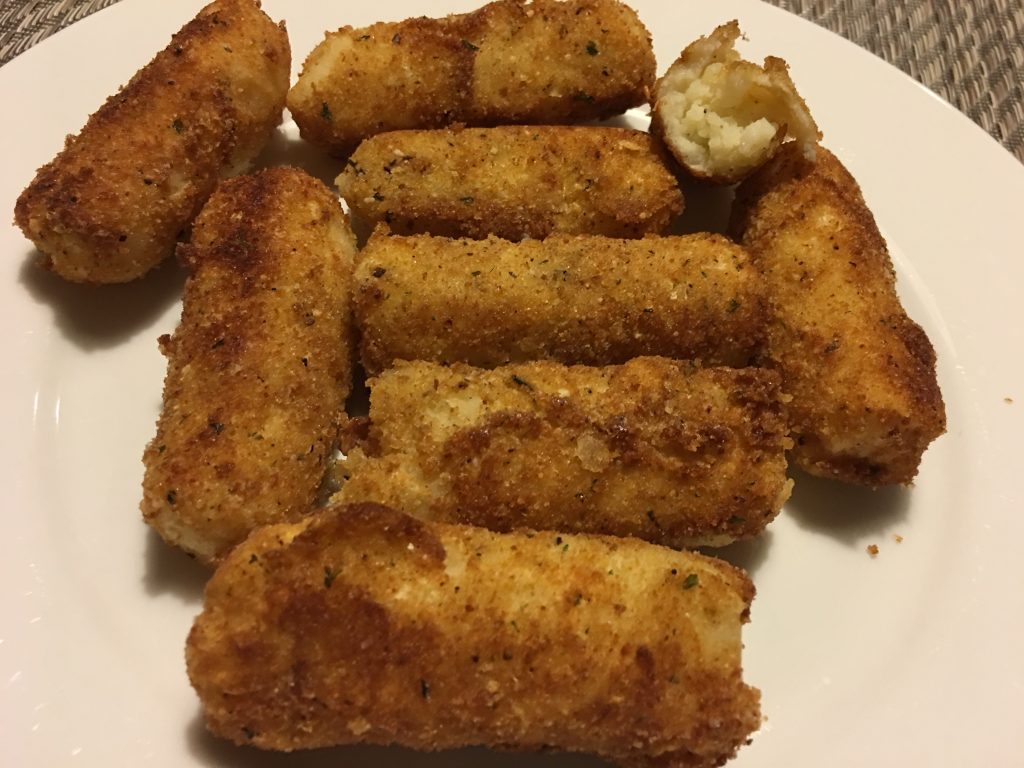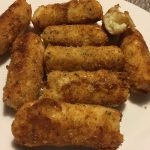 Ingredients
2 medium potatoes

1 tbsp grated Parmesan cheese

¼ cup all purpose flour

½ cup Italian bread crumbs

2 egg whites, beaten

1 egg yolk

Salt and pepper to taste

½ tsp Nutmeg

Vegetable or canola oil for frying
Instructions
Peel off the potatoes and cut them small.

Place the potatoes in a saucepan and cover them with a slightly salted water, then cook them over medium low heat for about 15 minutes.

Drain the potatoes if they still have water, then mash them with the potato masher or a folk. I have obtained 2 cups of mashed potatoes in this recipe.

Place the potatoes in a large bowl and add nutmeg, then season with salt and pepper to taste.

Add the tablespoon of grated Parmesan cheese.

Add the egg yolk and mix it well.

Spoon the potato mixture into a piping bag (without the tip) or a large ziploc bag.

Cut the tip of the ziploc bag.

Pipe the potato mixture into a large plate and form thin logs.

Cover the plate with plastic wrap and refrigerate for at least 15 minutes.

Cut the thin logs into small ones or croquettes (the length is your choice)

Prepare three shallow bowls. The first one contains flour, the second contains the beaten egg whites and the third bowl contains bread crumbs.

Place the croquettes into the flour and coat them completely.

Dust excess flour from the potato croquettes and dump them into the beaten egg whites.

Place them into the bread crumbs to be coated.

Fry them in batches, in the hot vegetable oil (or canola) until golden brown on all sides.

Drain on paper towels.

Serve.
Recipe Notes
For the crunchiness of the croquettes, it is preferable to  serve them immediately.
I prefer chilling the potato logs so that the croquettes won't fall apart during frying. The more you let them chill, the better result.