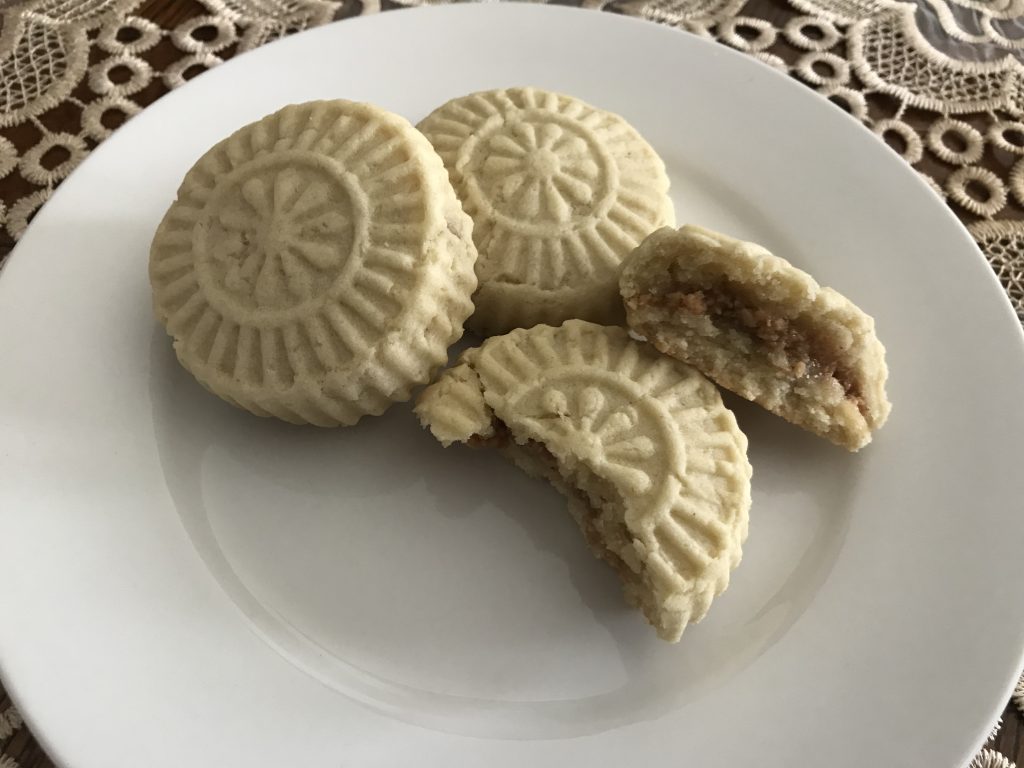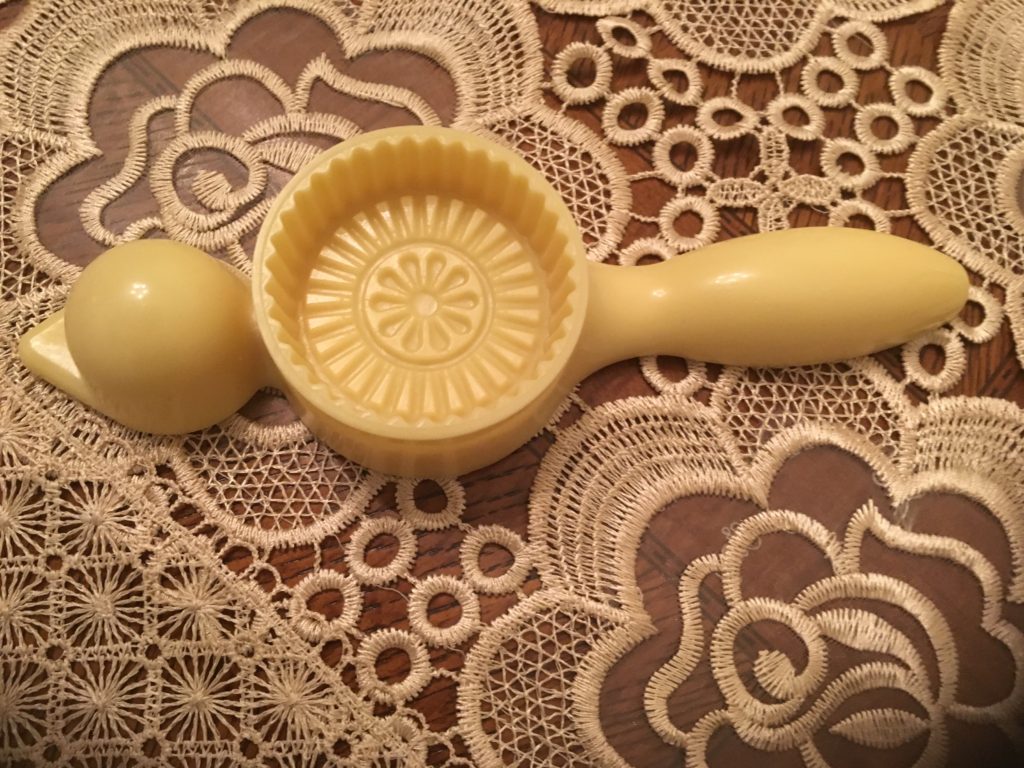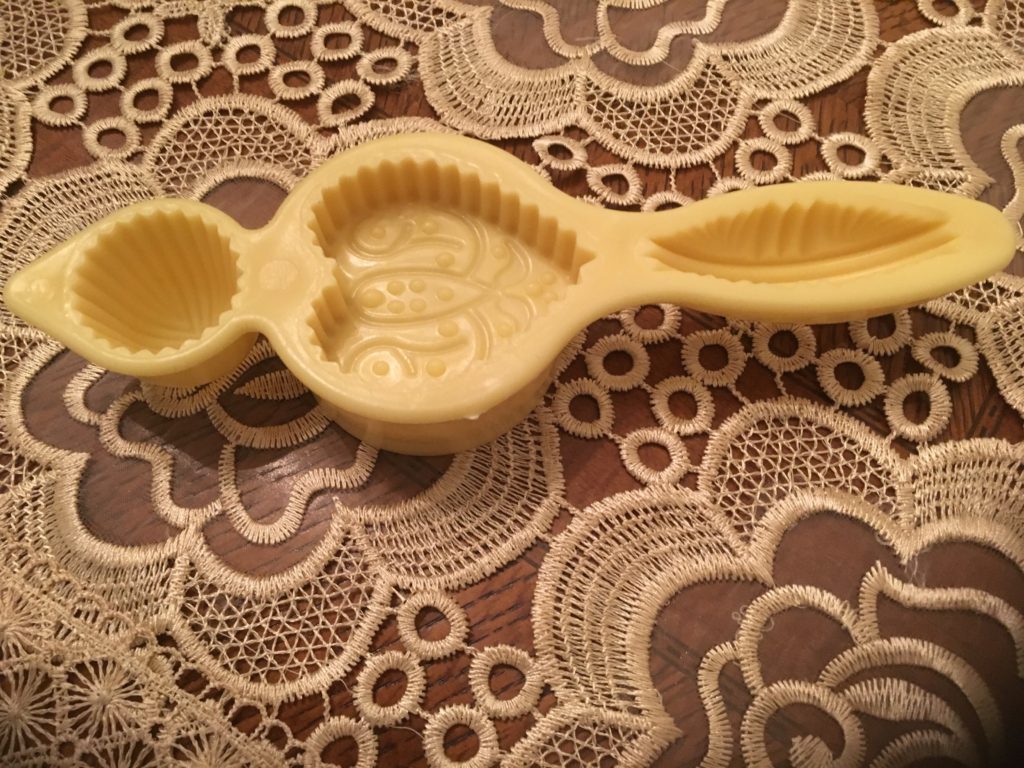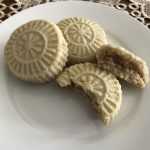 Ingredients
1 cup fine semolina

1 cup powdered sugar

2 cups all purpose flour

4 tbsp cornstarch

½ cup melted ghee

½ cup vegetable oil or canola oil

¼ tsp salt

½ tsp baking powder

½ cup rose water or orange blossom water
Filling
1 ½ cups roasted ground peanuts

½ cup granulated sugar

¼ cup rose water (or less)
Garnish
Powdered sugar (optional)
Instructions
In a large bowl, mix the semolina, flour, salt, cornstarch, powdered sugar and baking powder.

Pour in the melted ghee and oil. Mix until well incorporated.

Sprinkle with rose water, little at the time and mix until the dough gets together(don't over mix).

Form a dough ball and cover with plastic wrap. Let rest for at least 15 minutes.

Prepare the filling by mixing the ground peanuts and sugar.

Add rose water,1 tablespoon at the time and mix well with your hand until the sugar is dissolved.

Once the sugar peanuts mixture gets together into a paste, stop adding rose water.

Form small balls of the filling(sugar peanuts) and set aside.

Form big walnuts size balls with the dough. Make an indentation in each ball, that would be filled with the filling ball (peanuts sugar).

Pinch the top to seal the dough ball

Place the filled ball in a Maamoul mold and press the ball to get the mold design.

Tap the mold with the filled ball on a working board to get the cookie dough out of the mold.

Take out excess dough and reshape the edges of the cookies with hands.

Place the Maamoul (cookie dough) in a baking sheet lined with parchment paper.

Bake in a 350 °F preheated oven for 15 to 20 minutes or until slightly golden from the bottom.

Let cool, then dust with powdered sugar if you like (I left it out, as my Maamoul has the right amount of sugar in my opinion).

Store in airtight container.