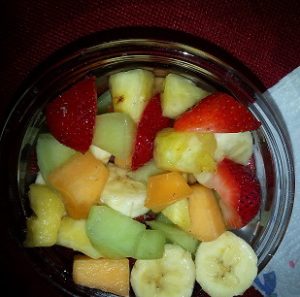 Preparation time: 5mn
Cook time: 15mn
Total time: 20mn
Ingredients
1 cup pineapple
1 cup strawberry
1 cup melon
1 cup honeydew melon
1 banana
4 Ts simple syrup
1 ts lemon juice
2 Ts granulated sugar
2 Ts water
Preparation
1- First, prepare the syrup with mixing water and sugar in a pan over medium heat. Bring to boil.
2- Let simmer for about 10mn over low heat. Set aside.
3- Slice the banana and cut all the fruits into smalls pieces.
4- Mix all the fruits and add in the syrup. Mix again.
5- Refrigerate for at least an hour.
6- Serve.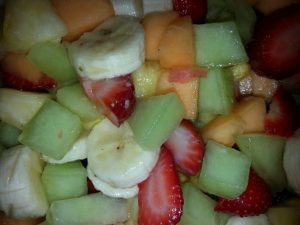 Recipe by: LDS's Mom