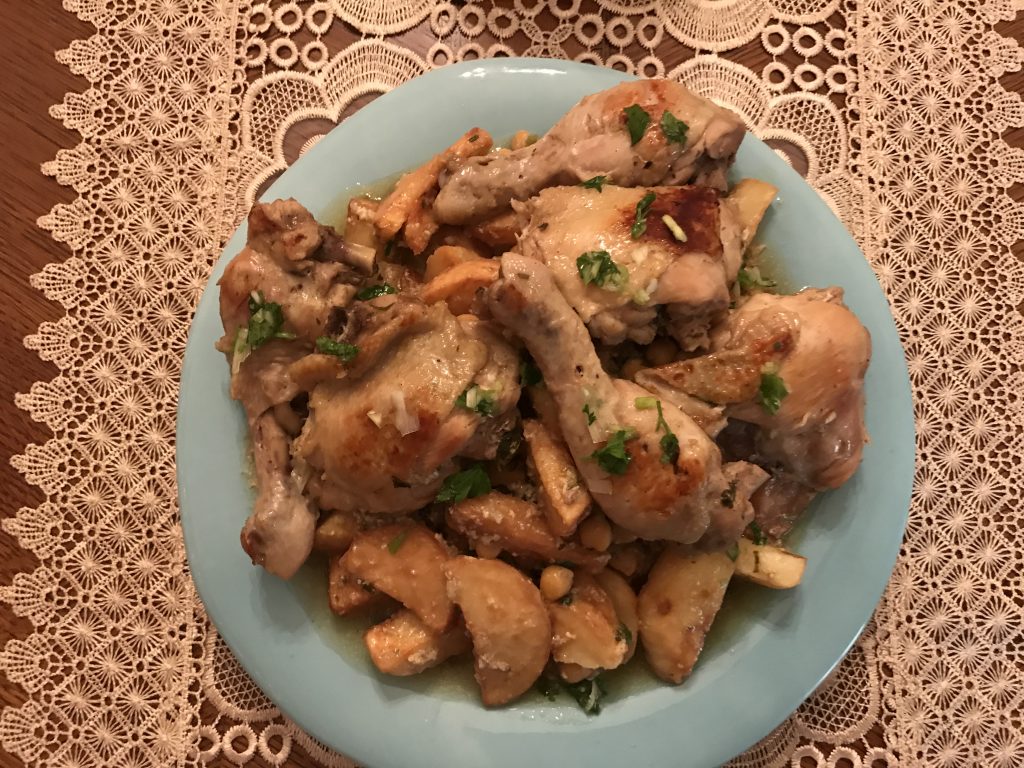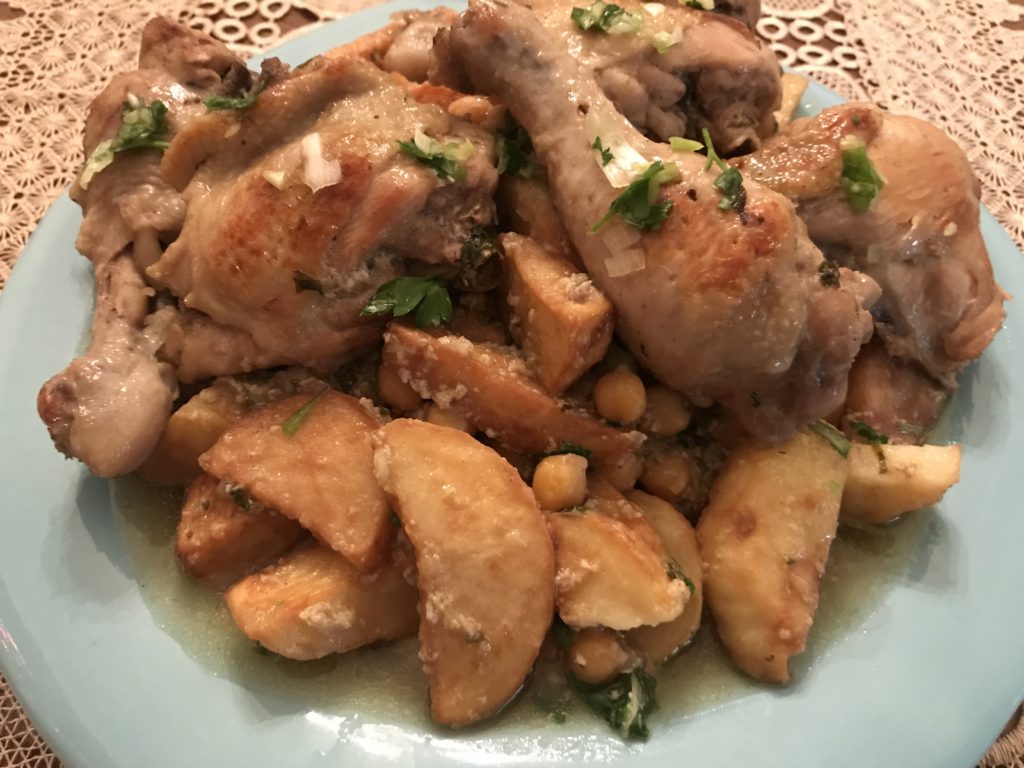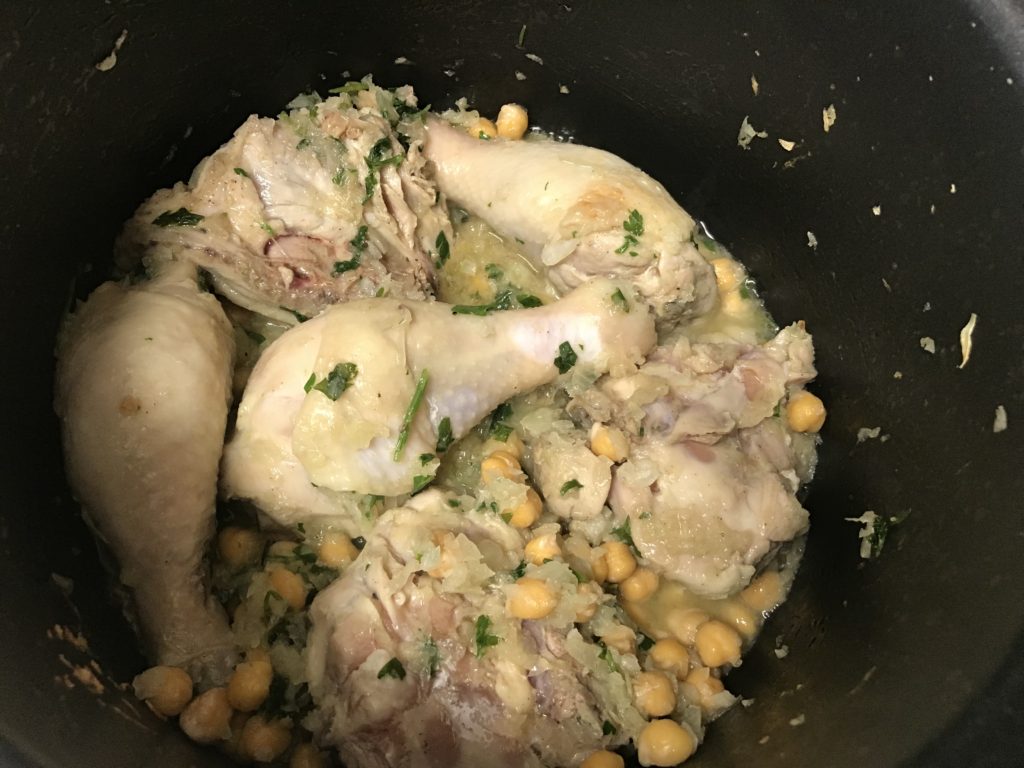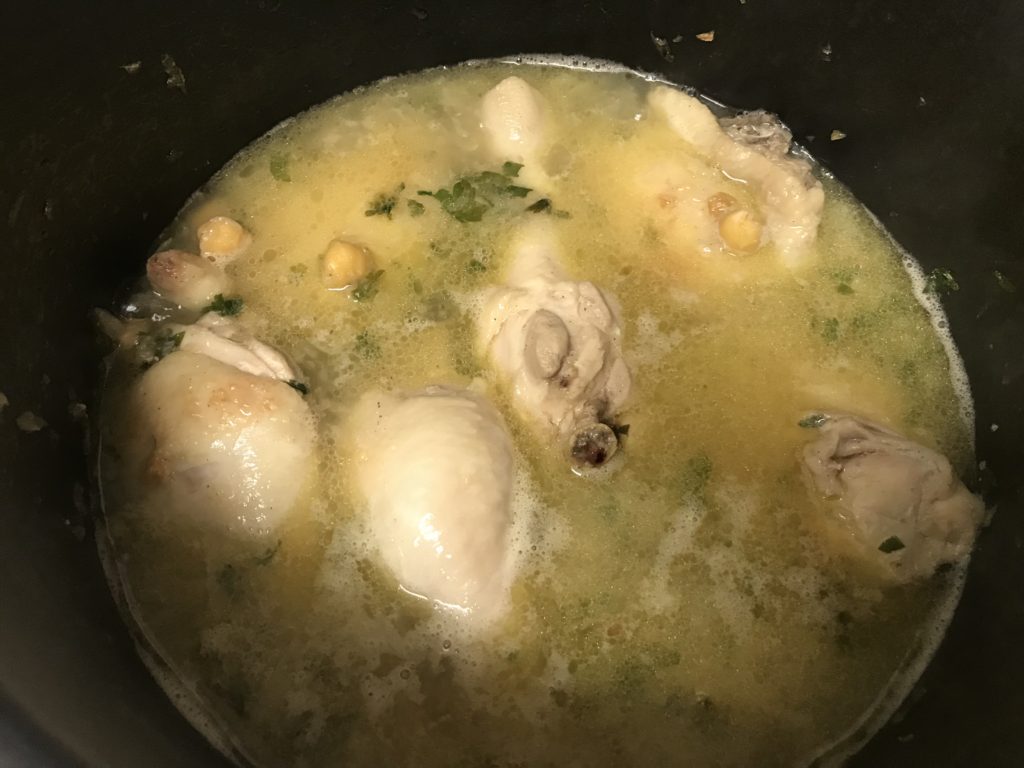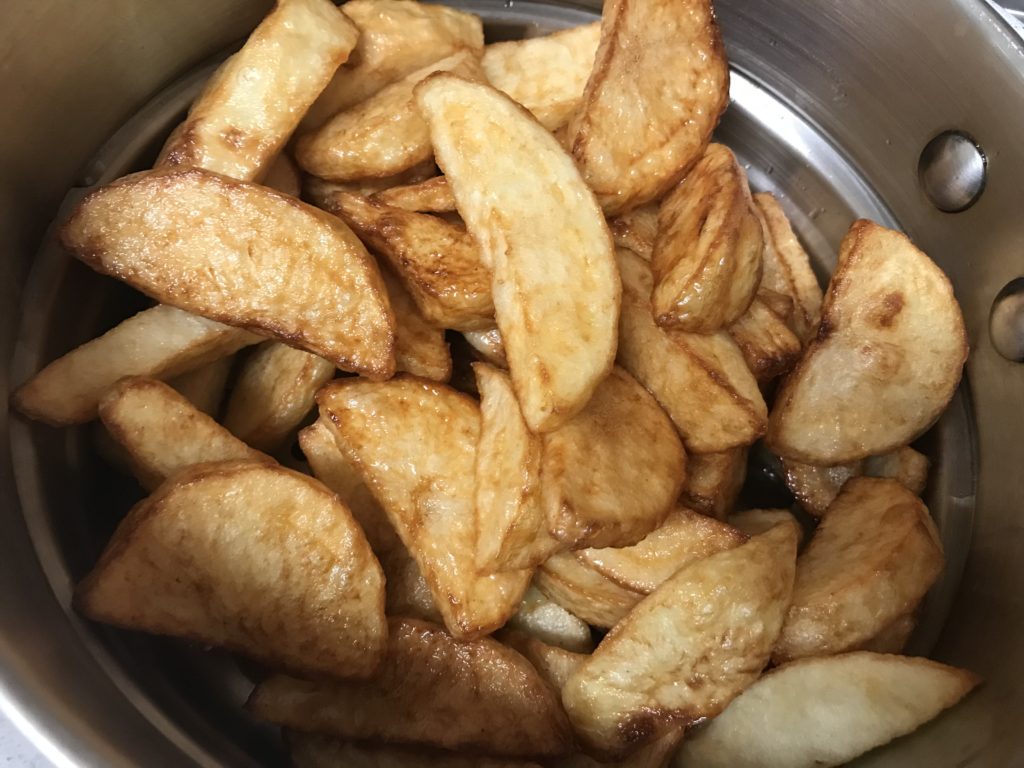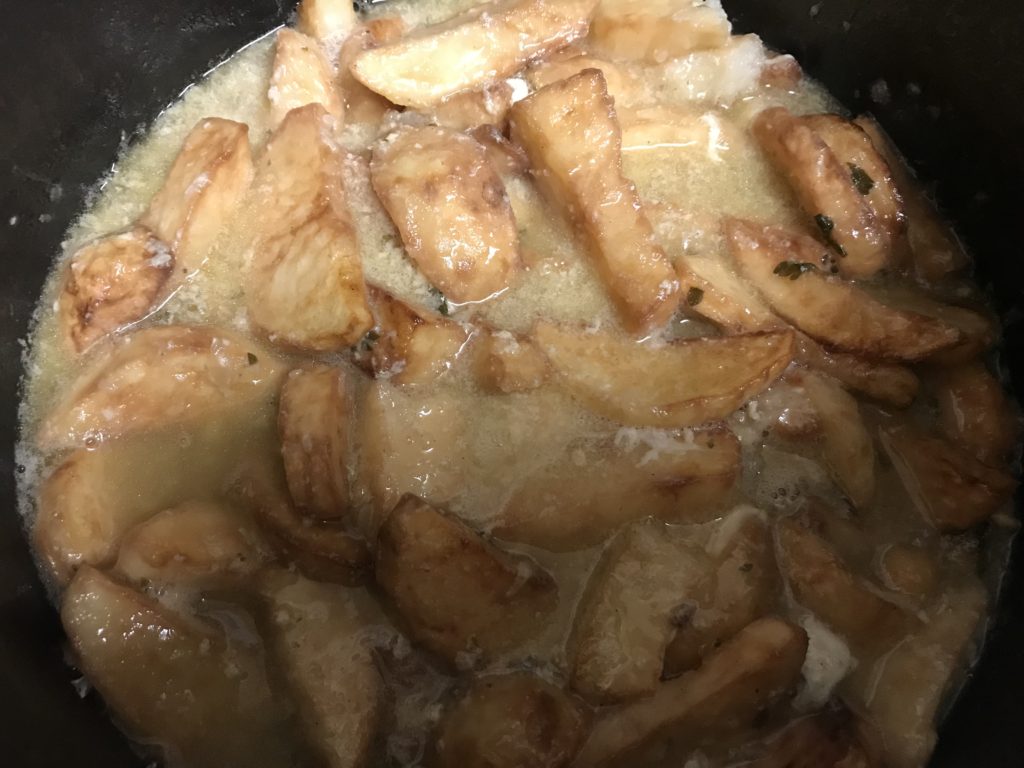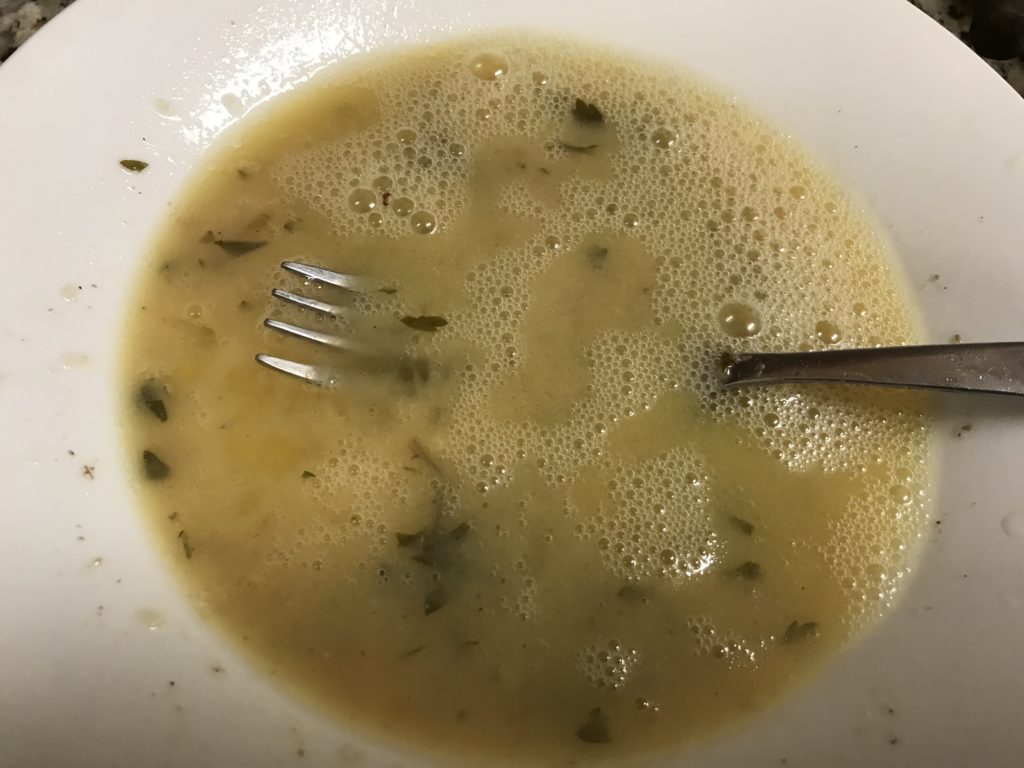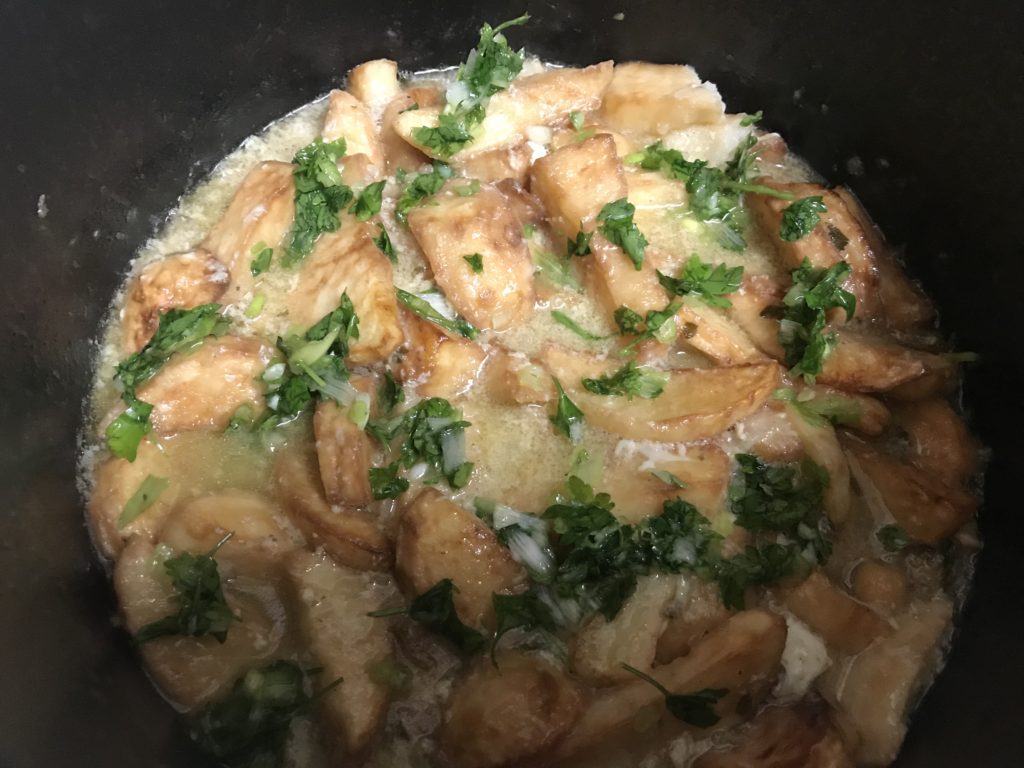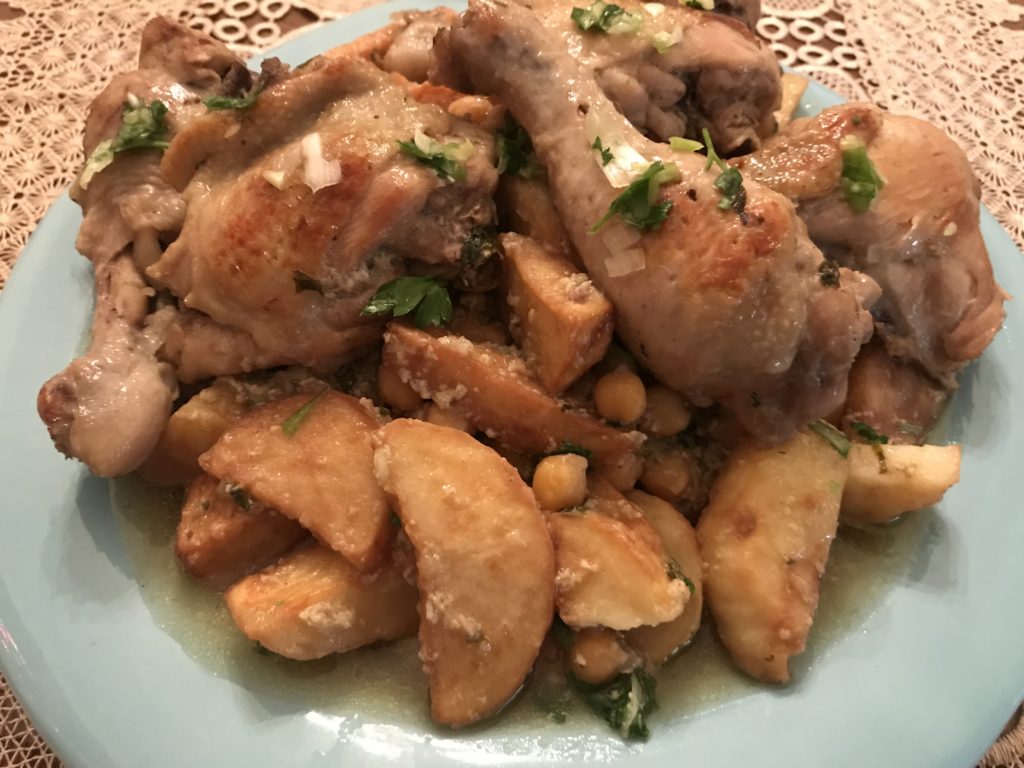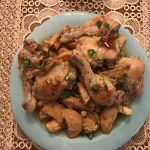 Algerian Chicken with Chickpeas and Fried Potatoes- Kbab
Ingredients
4 pieces chicken

1 medium onion, chopped

4 big potatoes

2 tbsp chopped parsley plus more if you like

1 cup chickpeas, soaked overnight, washed and rinsed

1/4 tsp cinnamon

2 tbsp ghee

1 tbsp olive oil

1 tsp salt plus more if needed

1/4 tsp black pepper

Vegetable or canola oil for frying
Garnish
Pinch of salt

2 green onions, chopped

2 tbsp chopped parsley plus more if you like
Instructions
Put olive oil and 1 tablesponn ghee in a saucepan over medium heat.

Add the chopped onion, chicken pieces, parsley, chickpeas, salt, pepper and cinnamon.

Let cook for a good 10 minutes(reduce the heat to medium low).

Boil about 3 to 4 cups of water in another saucepan.

Pour the boiled water over the chicken(just enough to cover the chicken).

Let cook for about 30 minutes or until the chickpeas and chicken are cooked.

In meanwhile, peel the potatoes and cut them into pieces(large fries) then season with salt.

Pour the oil in a frying pan and place over medium high heat.

Fry the Potatoes and drain them on paper towel.

Take out the chicken from the sauce and set aside.

Take out 1 ladle of the sauce and pour it in a small bow.

Put the fried potatoes in the saucepan with the chickpea sauce.

Prepare the egg mixture with the egg and lemon juice added to the ladle of sauce in the small bowl. Mix well.

Pour the egg mixture on the potatoes in the saucepan. Let cook for about 2 minutes on low, then turn off the heat.

Mix the ingredients for garnishing with your hand, then spread it on top of the potatoes( the heat is off at this step).

Place the chicken in a frying pan with the tablespoon of ghee, over medium heat. Let brown for few minutes in each side.

Serve the chicken on top of the potato chickpea sauce (the sauce should be reduced).