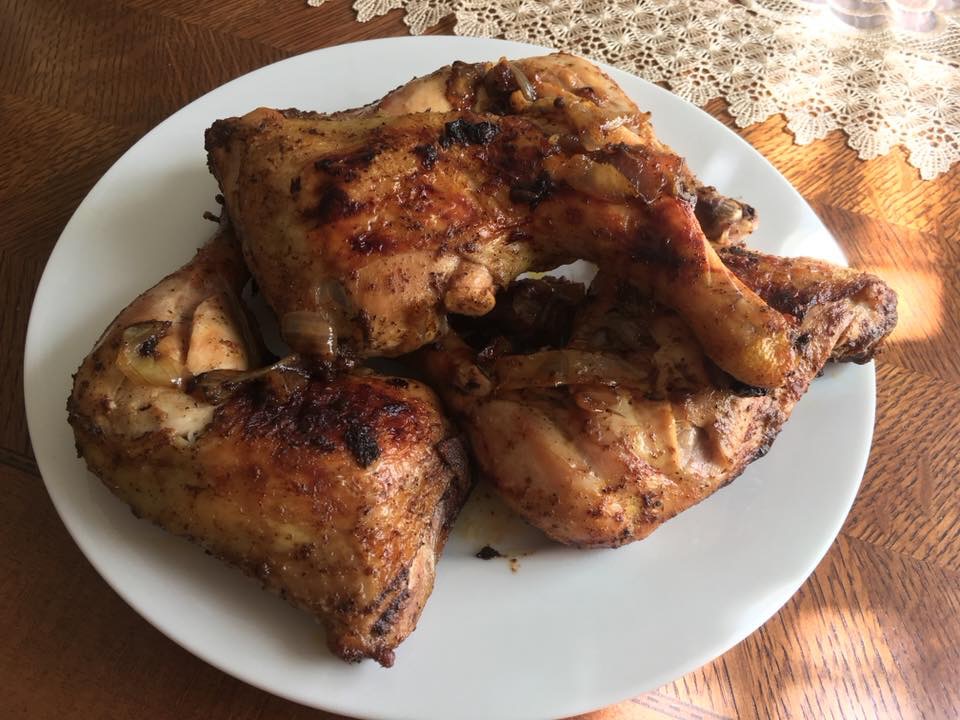 Cook Time
1
hour
15
minutes
Total Time
1
hour
25
minutes
Ingredients
4 pieces chicken thighs

4 medium onions, chopped

1 tbsp sumac

1/4 tsp black pepper

1/8 tsp turmeric

½ tsp ginger powder

1 tsp salt

1 tsp paprika

1 tsp garlic powder

½ tsp dried oregano

3 tbsp butter at room temperature

4 tbsp extra virgin olive oil

Salt and pepper to season the onions(to taste)
Instructions
Place a frying pan over medium high heat and melt half the butter.

Place the chicken in the melted butter to brown it for a couple of minutes.

Turn the chicken pieces in the pan and add the remaining butter. Let brown then set aside.

Use the same frying pan and add to it 2 tablespoons of olive oil over medium high heat.

Cook the chopped onions until translucent. Add salt and pepper to taste. You may need to add a little water if the onions start to burn. Set aside.

In a small bowl, mix sumac, salt, pepper, paprika, ginger powder, turmeric, garlic, oregano and the 2 tablespoons remaining olive oil.

Rub the chicken all over with the sumac mixture and make sure it is well coated.

Place the onions in a large baking dish, aligned with aluminum paper or parchment paper(for easy clean up).

Spread the onions on the bottom of the baking dish.

Put the chicken pieces on top of the onions.

Bake in a 425° F preheated oven for about 1 hour or until the chicken is completely cooked.

Serve the chicken onions with bread or over rice, or with anything you like.